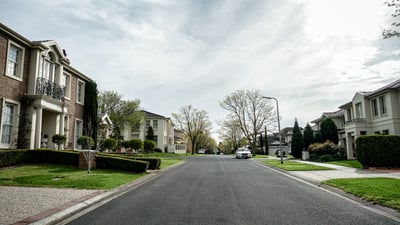 Investing in real estate for the first time can be a daunting venture. After all, buying an investment property is far more involved and costly than say, casually buying and trading stocks. However, the results of this investment strategy are undeniable.
It's a time-tested wealth-building strategy. And while you might not wind up as a real estate mogul, there's plenty to be gained from taking the plunge.
If you're new to real estate investing, you'll find your early days fraught with pitfalls. In the beginning of your investing career, you're at your most vulnerable. You'll be far better off if you prepare in advance and turn to the wisdom of those who have been in the biz for a long time!
Before you begin, take these key real estate investing principles to heart:


6 Essential Principles for Success in Real Estate Investment
1. Solidify Your Strategy
There are so many ways and reasons to invest in real estate. For the new investor, it's crucial to work out why and how you want to invest. This isn't to say that you can't diversify your strategies and asset classes as time goes on, but it does mean that you need to start with a laser focus.
Ask yourself what you want out of your investments and your experience. Do opportunistic investments excite you, or are you drawn to the reliability of buy-and-hold rental properties? How hands-on do you want the process to be?
The answers will involve both your financial goals and your unique personality type. Just know that you should have a direction in mind before you begin so that you select properties best suited for your preferred strategy.
2. Utilize Your Resources
In the beginning, it might seem as though you're trying to create something from nothing. You don't have contacts built up yet, your financial buffer might be thinner than you'd like, and you might feel a distinct lack of a good support structure.
Utilize what you have while building on it. For example, today's technological innovations, from online platforms and apps to social media and innovative software, enables investors to connect, streamline, and simplify their processes. Use these tools to your advantage.
Similarly, be smart with your time – your greatest asset. Pursue continuing education in real estate investment, tax law, market research, and investment strategies. The better your foundation, the less prone to mistakes you'll be.
3. Build a Trusted Team
As a real estate investor, you're only as good as the people you work with. You can't expect success from a mediocre team! Your team can come from two places: your own grassroots efforts to make individual contacts and build relationships, or an established team with a trusted turnkey partner.
Turnkey providers such as ourselves allow investors to tap into experienced, established advisors, property managers, renovation experts, and maintenance teams.
Regardless, scrutinize the reputation and track record of anyone you intend to work with. If you can't trust them to do it right, don't trust them at all!
It's tough to build the right team, but it's even tougher to go at it alone.
4. Stay Organized
We're busy people. Because of this, organization can become an afterthought. Don't fall into this pattern. Organization is necessary on multiple levels. Recordkeeping is key to streamlining the tax filing process as well as evaluating short and long-term investment performance. Keep careful track of performance reports, finances, contracts, and other pertinent files. It's wise to keep both physical and digital copies of these items.
Keep extra digital backups on an external hard drive to err on the side of caution.
5. Go Where the Demand Is
Here's the honest truth: the market you are most comfortable in is not likely the same market that will bring you success in real estate investment. You may benefit from your familiarity with the local market, but it doesn't mean much if the market itself is lacking. You must go where the demand is.
Remote investing is easier and more secure than ever thanks to technological advancements. Do heavy market research. You will find variations in inventory, rental demand, economic stability, and cost of living that all impact your potential.
For example, targeting a market with a lower cost of living than your local market allows you to scale more quickly because properties will be cheaper without declining in quality. Take advantage of ongoing real estate trends, such as explosive growth in the Sun Belt and Midwest.
6. Measure the Right Metrics
Do you know what you're looking for? Do you know how to measure success? Real estate investors sometimes have a too-narrow view of their numbers. There's more value in investing in real estate than cash flow alone. You also want to look at things like equity, leverage (loan paydown), tax benefits, and appreciation.
What does success mean to you and how do you intend to measure it? What are your standards for a well-performing property versus a poorly performing one?
Have a clear idea of the numbers you need to see, what a deal is to you, and what metrics define success.
Avoid early real estate investment mistakes. Partner with REI Nation today!