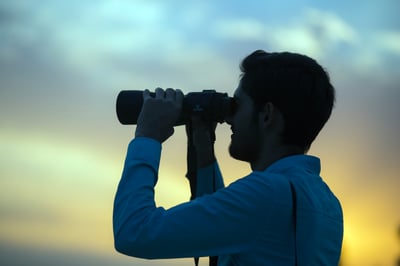 At REI Nation, we're always on the lookout for new, exciting markets that best fit into our investor's portfolios. Over the past few years, we've expanded our reach to include the likes of San Antonio, Texas, and three Alabama markets: Tuscaloosa, Birmingham, and Huntsville.
Here's the inside scoop – we've got our eye on another promising real estate market. We'll be updating you as we move further along in establishing a presence in the market, but for now, here are a few reasons we've got our eyes on Jackson, Tennessee!
6 Reasons Jackson Real Estate is Poised for Investment Success
#1 – Location
We'll admit, part of what draws us to Jackson, TN, is that it is a very convenient market. For those unfamiliar, Jackson is in between Memphis and Nashville – not very far from our Memphis headquarters! This means that expanding into the market is an easy win from a logistical standpoint. But it's not just about us – Jackson, TN, along with many Tennessee markets, has benefited from pandemic-era migration to southern states.
In the South, there are fewer ongoing weather-related property risks than in colder climates. This saves owners in maintenance costs and issues caused by ice and snow accumulation. Properties in the south better fit into investor projections and demands.
Read NeighborWho's "Nashville Real Estate Market: Housing, Buying and Investing"
#2 – Above-Average Job Growth Projections
The economy of a market is intrinsically tied to real estate health. The growth projections for Jackson are promising, based on an unemployment rate that undercuts the national rate (3.3% versus 3.6% in May 2022) along with 10-year job growth projections outpacing national projections at 39.9%. Tennessee is a very business-friendly state, largely due to lower costs of doing business and a lack of state income tax.
#3 – Lower Cost of Living
Jackson, TN beats both Tennessee and the nation when it comes to the cost of living. In fact, Jackson, Tennessee has an overall cost of living that is 16% lower than the national average. Housing is even more affordable at 29% below the national average. This is particularly good news for out-of-state investors looking to save on their property acquisition and maintenance costs. You're a lot less likely to be priced out of this market!
#4 – A Favorable Tax Climate
If you're already a Memphis-area investor, you know that Tennessee has no state income tax. Rent is considered taxable income, so in Tennessee, you save during tax season! While the state compensates with higher taxes in other areas, property taxes aren't too bad, either. For example, in Madison County (where Jackson is located), you're looking at a property tax rate of 0.730% on assessed home value. That's a bit higher than the 0.69% Tennessee average but lower than the national rate of 1.110%.
Your annual property taxes on a home with an assessed value of $250,000, for example, would be $1,825 in Madison County, $1,725 in Tennessee, and $2,775 in the U.S. overall.
#5 – Consistent Population Trends
Jackson accounts for most of the population of Madison County, boasting 67,036 residents to the county's 97,838 population in 2020. The estimated population of Jackson is 71,742 for 2022 – a higher jump than seen in years past. Generally speaking, Jackson, TN has small growth percentages each year or even smaller, less frequent annual declines. Overall, the city seems to be growing at the slow and steady pace we like to see in our markets: indicating stability over the long term.
#6 – Real Estate Performance
Of course, we can't talk about being excited about investment opportunities in a real estate market without talking about real estate! First, let's look at some pre-pandemic numbers. In 2018, the median property value in Jackson, TN was $132,500. It grew modestly to $133,200 by 2019. According to Realtor.com, the median listing home price in July 2019 was $154,900. As of their latest data in June 2022, the median listing price was $245,000! That's up year-over-year by 32.4%.
This, of course, is reflective of similar trends across the nation and particularly in the south, where double-digit increases have been common. Of note, the active listing count in Jackson, TN has been on the decline, according to FRED. The city's last listing high was (unsurprisingly) at the beginning of the COVID-19 pandemic at 313 active listings in April 2020. As of June 2022, there were just 141 active listings on the market. This demonstrates both low inventory and real estate demand!
We'll be keeping an eye on Jackson, Tennessee, as a potential investment market. Stay in the know and keep building turnkey real estate wealth with REI Nation!