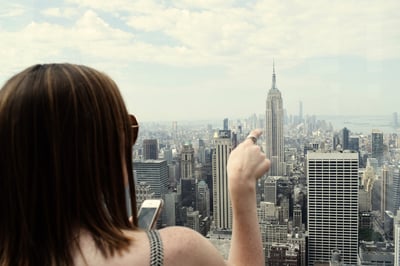 As a real estate investor, you are acutely aware of the ebb and flow of the real estate market whether you realize it or not. While you may not study the market specifically, you do understand sentiments and trajectory. Most of us have a sense for when a market is moving in the right direction and when it isn't — though we don't always know the words to describe it or what the real factors are in determining the health of a market.
We have spoken at length about how to determine whether or not a real estate market is ripe for investing. At Memphis Invest, we believe in providing investors with all the information possible about this industry and how to make sound investments. Because of this, it's important to us that we demonstrate and explain some of the factors that determine our investment in a particular market.
However, gauging whether or not a market is ripe for investment is not the only thing to consider. When we're looking for the next best investment market, we examine many of the same factors but plotted out for comparison to see year-over-year and month-over-month growth.
6 Tell-Tale Signs of a Real Estate Market Moving Up
The Number of Lease Renewals
For the real estate investor, nothing is more encouraging than lease renewals. For our purposes, this is especially important because more renewals mean guaranteed passive income. Turnover is the most costly time for investors as passive income is cut short and resources must be expended to fill that vacancy.
When renters choose to stay, it helps investors secure their passive income. It's also the sign of a desirable market! Many people rent in order to access their market more effectively — be that their job, the nightlife, or something else entirely. If people continue to renew their leases, it is indicative of not only a balanced and healthy rental market but an overall attractive market filled with opportunities.
New Businesses Moving In
The economy drives the health of the real estate market. Investors should look to local businesses to weigh the health of their investment market. You may not be there to know first-hand, but nearly every city has a local new publication you can take advantage of. Are new businesses moving in, or are storefronts sitting empty for months, even years? If new businesses are taking notice of the market, it's fairly safe to assume that real estate investors should, too.
Population Growth
Population growth and business growth go hand-in-hand. The population grows naturally as opportunities are created. When there is demand for workers (particularly, skilled workers), demand for real estate follows. Businesses are able to hire workers, and workers look to set down roots. Population growth equals real estate demand — both in buying and renting — and it is good news for any investor.
Be sure to check out: Evaluating a Rental Market for Single-Family Real Estate Investment
Activity on the Real Estate Market
How busy is the local real estate market? You can tell a lot about its health and trajectory from simply paying attention to it. How many showings have there been in the past month? In the months since the new year? Hot markets have plenty of showings — that means there's high buyer interest, even if the showings doesn't result in a sale.
By the same token, note things like market inventory. A high volume of inventory, especially one that has been on the market for some time, spells disaster. It means there's no demand at the current price points or the population to support so many new home-buys. Conversely, properties that are moving, leaving a lower inventory and a reduced number of days on the market indicate a strong market on the rise.
Engaged Local Legislators
Perhaps the most difficult to assess, local legislators, make a big difference in the health of your investments. Local legislators who focus on bringing in new jobs and businesses (usually via incentives or other benefits) can bank on a solid market. On the other hand, legislation that constantly hurts businesses, the real estate market, or discourages people from coming to the region means that your market is bound to run into trouble.
Revitalization efforts.
You've seen this covered when we've spoken about the different revitalization efforts in some of our markets — particularly in St. Louis and Memphis, among others. Revitalization can take many different forms, but it is most commonly seen in the repair and renewal of both commercial and residential properties in any given market.
New businesses filling empty spaces, old homes being fully renovated (transforming whole neighborhoods!), and city infrastructure being improved are all facets of revitalization. The empty storefronts dwindle, homes rise in value with hefty renovations, and there is a renewed pride in the city and its offerings. This creates a draw with an improved quality of living. As a result, the real estate market benefits.
For turnkey real estate investors, fretting about the next hot place to invest should be the least of your worries. Because you have a turnkey partner, you can rest easy knowing that they take care of all of the research — and heavy lifting — for you.
Ready to build your best financial future, hassle-free?