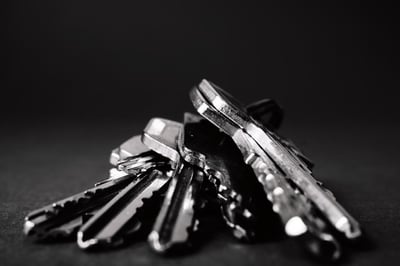 In real estate investment, there's always talk about which strategy is the best.
We know that beyond the investors themselves, real estate investment is a business. There are property management companies, contractors, investors with their own books and brands ("gurus") trying to sell you on their secrets to success...the list goes on. It creates a lot of debate about which method is "best."
In that mix, there's a lot of misinformation about turnkey real estate investment. There are a lot of investors who don't know the true benefits of the turnkey method because they just haven't been told!
We hope to always be honest about the pros and cons of investing in turnkey real estate investment. That said, it's sad when the wonderful things about turnkey investment go overlooked!
6 Open Secrets About Investing in Turnkey Real Estate
1) Owning passive cash flow properties is the secret to financial freedom.
There are many ways to invest in real estate. Outside of turnkey real estate and other buy-and-hold methods, the act of investing in real estate takes a lot of work. It takes blood, sweat, and tears. Just some of the tasks involved are identifying markets, analyzing properties, making deals, working with contractors, renovating properties, forcing appreciation, selling for profit, and doing it all over again.
Or take landlording—dealing with tenant issues day after day, handling maintenance problems, and essentially getting sucked into a full-time job that is wildly outside of what an investor is supposed to do and be. We discussed before in another article some warning signs of how real estate investing can become an unexpected full-time job and the drawback it can have on your investment plan.
The truth is, the secret to being financially free is to own passive cash flow properties that will generate income for you without having to be too involved. Why? Because you can scale. When you have to be hands-on, you have limits because you're just one person. When other people are handling it for you, your potential is limitless...and so is your cash flow.
2) It's perfectly safe to invest out-of-state.
For some reason, a lot of people get nervous about investing their money in out-of-state properties. They prefer to stick to their local markets because they know it better and they can physically see their properties and inspect them for themselves. It's a security thing and a comfort thing. The idea of investing beyond their own market seems too risky when in fact it can offer the best opportunities they'll ever see.
Why? The market beyond your own deals in wildly different economies and dynamics than your own—offering greater opportunities and growth potential than you may see where you are. What's important is doing your due diligence both in researching the markets you intend to invest in and in any companies you wish to partner with.
3) Your turnkey provider is there to do more than just sell real estate.
It's important to understand that a good provider is there to do more than just sell you a property. They're not just a seller, they are a provider of services. They're a partner to you and they should want to see you succeed as an investor.
So when you work with a turnkey real estate investment company, excellence in services is paramount. You want a provider who values you and who goes above and beyond in everything: property management, communication, education, transparency...never settle!
4) Passive doesn't mean uninvolved.
A misconception about turnkey investing is that investors do nothing. While they may not be dealing with things like property management, evictions, or maintenance, successful turnkey investors are constantly working on their strategy. They're searching out ways to accomplish their vision, enhance their education, and grow in excellence.
5) Diversify your portfolio across different markets for true success.
Diversity is a key component in risk management. Expanding into different markets is integral to protecting your investments. You hedge yourself against economic downturns, natural disasters, changes in local laws that could affect your investments, and more.
6) For busy professionals, turnkey real estate is the best option to create streams of passive income.
The greatest advantage to investing in turnkey real estate is simply this: if you're busy with your career and with your life and you simply don't have time to worry with learning all of the ins and outs of this whole investing thing, this is the method of investment for you. You can create streams of passive income without putting an extra burden on yourself and without worrying that you'll lose it all making mistakes because you're inexperienced or too busy.
If you want a turnkey experience that provides premier services in proven markets, look no further than Memphis Invest! You can get started today.