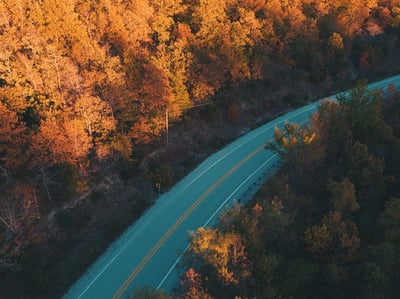 As real estate investors, it's important to know your market. For passive real estate investors, you may not be involved in the day-to-day operations of your real estate investments—you might not even be all that involved in acquiring your properties! As busy people, you don't want to have to sweat the small stuff. What you do want to know is that your investments are in good hands.
At Memphis Invest, we know the value of being in good markets and providing great investment opportunities to our clients. We started in our great hometown of Memphis and, over the years, have been slowly growing into the markets that we've seen great and exciting opportunities in for real estate investment. This year, we've added two new cities to the list: Little Rock, Arkansas, and Oklahoma City, Oklahoma!
Part of what we do before we decide to jump into a market and bring you the great investment opportunities it has to offer is to do deep analysis and research to ensure that the market has a strong economic backbone, a stable and grounded housing market, and balanced investment opportunities. We have teams in each market, ready to serve and manage your properties diligently. It doesn't start with property management or buying properties, though.
Evaluating new market takes a deep dive into economic, demographic, and market analysis. These are just a few things that we want you to know about the latest addition to the Memphis Invest family...Little Rock, Arkansas.
3 Things to Know About the Little Rock Real Estate Market
Demand is booming.
In Little Rock, home sales haven't been particularly fast-paced compared to the national average. In the past year, however, Realtors are noticing a change of pace. Homes are selling faster than they have in the past decade and demand has been on a steady upswing. Why?
Rates are favorable, the markets are largely recovered from the last large recession, and millennials, as well as long-time homeowners, have regained their confidence in their ability buy and in the market as a whole. Not only is demand growing, but supply remains tight—a story that is much the same in many booming markets across the nation.
Even though many are looking to buy, plenty of homeowners are sitting still while interest rates remain low. Tight inventory will no doubt see prices grow, something that experts are predicting for Little Rock real estate in 2018 for a variety of reasons.
The market is steady.
Similarly to Memphis, Little Rock didn't see a huge bust during the recession like so many housing markets. As a result, it has enjoyed a relatively stable housing market in contrast to others around the country. While some would look at it and see lower appreciation rates and turn their noses up, it's less indicative of a lack of growth and more indicative of the fact that Little Rock had less to bounce back from.
For real estate investors, stable and steady real estate markets are what you want. While there's a definite appeal in hot real estate markets, markets like Little Rock and Memphis end up being the best bread-and-butter in one's portfolio—where things are reliable!
If you've been considering growth into a new investment market yourself, here are some tips on how to break into a new real estate market.
They have the advantage of affordability.
In another similarity to Memphis, Little Rock is an affordable market. The cost of living in Little Rock is less than the national average, so its residents will find their dollars stretching farther where things like food, utilities, and healthcare go. Where the average American spent $211,704 in housing costs this past year, Little Rock residents only spent $152,573.
That affordability, too, doesn't just create benefits for an investor's tenants or in buying properties. Experts predict that affordability in Little Rock and across many Southern cities will create a real estate boom in the coming year—with upwards of 6% growth in home sales as not just homebuyers, but businesses take advantage of "Southern hospitality" and start moving in. With affordable real estate and a low cost of living attracting industry and young professionals, Little Rock is slated for a boom.
For Memphis Invest, we're always looking for the best way to provide great opportunities for our investors. We're excited to see what great things Little Rock will bring your way in 2018 and beyond!