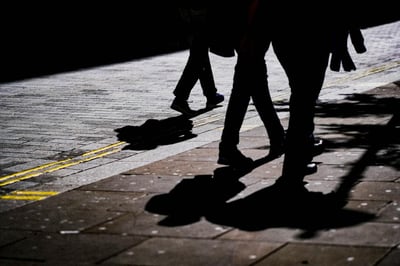 Investing in real estate can get overwhelming, especially when you're new to the game. It's filled with a lot of different processes and variables. When your investments are totally self-directed and filled with possibilities that span markets nationwide, no wonder new investors find themselves feeling paralyzed!
If you're at a loss as to what to do next, don't worry. We've all been there. The Clothier family has been investing at some level in Memphis and Dallas for the better part of 30 years! So we know how overwhelming it can be in the real estate investing business! We've worked with over 1,600 real estate investors and currently manage over $500 Million in assets for our clients. So pay attention to the 7 steps below that you can take towards real progress in your real estate investing career. It's invaluable advice that we can honestly say has helped us get to where we are today!
7 Steps to Take When You're Feeling Lost in Real Estate Investment
Do a Self-Assessment
When you're feeling a little lost, one of the best things you can do is look at yourself. You have to stop and consider what you like, what you're good at, and what you can see yourself doing in the long-term. In contrast, examine what you don't like and what you might not be so good at. What are your strengths and weaknesses? Some investors are really great at analyzing the numbers and really making them work. Others excel at marketing and branding. Some are great at negotiating and striking great deals.
When you can identify your strengths, weaknesses, and desires, you'll better know what you actually want to be doing in real estate investment, and where you may need a partner.
Find a Mentor
When you're just starting out as a new investor, learning all that you need to know about real estate investment can be overwhelming and even expensive! Instead of spending a ton of money on seminars or courses, why not find a mentor? Easier said than done, you might say. But finding a mentor can come with networking, going to a few trainings or meet-ups, and just being proactive in seeking one out.
Create Good Systems
A lot of real estate investors start on the wrong foot because they jump into things without good systems to support their investments—things that keep their records, money management, and files organized and in check. It's hard to know what to do if you can't find anything and don't know where it goes! One step you can take from the outset? Create a plan for organizing your investment business. Are you going to create an LLC? Do you need to open a business bank account? Where and how will you be storing your files and receipts? Do you know what you need to keep for tax purposes, and where it will be stored?
Plug in to a Community
Networking shouldn't start and end at events. Every real estate investor can benefit from plugging into a true community for like-minded individuals. A place like Bigger Pockets, for example, brings together real estate investors from all over the country in a digital community. People share their experiences, advice, and opportunities. You may find other online communities on Facebook, or local area communities of investors. Intentional community is a great way to build a network of support.
Partner Up
If you're a new real estate investor, you're going to lack some experience and expertise. You could benefit from finding a partner to invest with! It might be someone to help offset a weakness of yours that you've identified, or just someone with more experience. Alternatively, a great option for new investors is partnering with a turnkey real estate provider.
Instead of going in with another real estate investor, you buy investment properties from the turnkey provider—real estate experts who have already taken care of finding ideal rental properties in their markets, done the renovations, and are ready to handle the day-to-day operations. It significantly reduces your learning curve and gives you access to a lot of people with a lot of experience in this business.
Set Short Term Goals
If you're feeling stuck, set some goals. They don't need to be big goals. If you're already feeling lost, a lofty goal isn't going to help. Short-term goals and small timelines are key to getting unstuck. Things like "Go to a networking event this month" or "Create a Bigger Pockets account today" are small goals that move you towards bigger goals.
Maybe you want to create an RSS feed of investing blogs this week, or research turnkey providers. Whatever your goal is, the idea is to make it small enough to eliminate any intimidation factor.
Consume Good Material
Real estate investors are lifelong learners. One of the best things you can do for your career is also one of the simplest: seek knowledge. If you don't know where to start, start with the basics. Read something. Listen to a podcast. Books, blogs, webinars, and downloadables. They're all at your fingertips.
Consuming good, solid advice from experts will help inspire you to action and provide the direction you need.
One place to start is our Experience Matters podcast! Check it out: