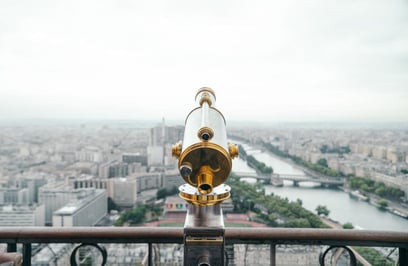 Did you know that most real estate investors don't live where they invest? It's true! While many investors do choose to stick with their local markets, the vast majority venture out into markets in other states, regions, and countries to make their fortunes!
Memphis Invest has been helping investors with their real estate investing plans for close to 15 years. In that time have worked closely with thousands of out of state real estate investors. Our mission, from day 1, has been to make investing far from home comfortable and safe with reliably consistent returns. As you may have already guessed, we do it well but it is not easy.
Investing remotely isn't necessarily a cakewalk. Once you have properties and a network of support and connections, it's certainly easier. We've detailed recently in our articles steps you can take to be a better passive real estate investor.
But how do you get started in a market that you know little to nothing about? How to reach into the unknown and find the best deals, the right neighborhoods, and solid investments?
Remote investing comes with its fair share of risks—but it also comes with a great many rewards. You definitely can't beat the market access.
This is how you hunt for investment properties from a distance.
6 Tips for Long Distance Property Hunting
Narrow Down Your Markets
When you have infinite market access, it is simply overwhelming. There's just too much information to deal with and too many choices to make! The best thing you can do for your property hunt is to narrow down what markets you want to be in. What criteria should you be using for those markets is the even bigger question!
Some key factors are:
Population growth

Local economy health

Rental demand

Housing affordability and values
There are, of course, other factors to consider that come down to your personal preference. But look more closely at the projected future of the market. Key indicators for the long-term health of your chosen market are going to set you up for a strong start and future success.
Know What You're Looking For
When it comes to the properties themselves, do you know what you are looking for? To further narrow your options in what can be vast markets, know the kind of neighborhoods and properties you want—and what you don't. How many bedrooms are too few? Too many? What amenities do you require to be nearby? What price point are you looking for? How many necessary renovations are you willing to put up with?
There are a lot of variables in properties, and the more you know what you are looking for, the more effectively you can search and find real, viable options for investment.
Define Your Red Flags
Do you know what your real estate investment deal breakers are? These are important to have a handle on, not just during your search for rental properties, but throughout the entire investment process!
Be on the lookout for any of the signs that can cause you concern: properties that are too run down, too small or too big, in the wrong part of town, near unattractive landmarks (such as railroads, train stations, stadiums, or other noise-producing amenities) that could negatively impact tenant retention.
There are warning signs to look for. Know what they are before you start looking.
Dive Into Demographics
How well do you know the market you're trying to invest in? You should get to know it as well as your own local market! Getting to know a market from afar can be challenging, but with the wealth of information available online on website likes City-Data, it's not difficult to get started.
When you have a better picture of your markets, you can better predict the direction in which they will head, and you will be better able to make decisions for your properties.
Budget for Travel
While you can search from a distance, it never hurts to visit! Go ahead and create a budget for traveling so that you can visit your markets and properties, potential or current, in person. It can be helpful for you to not only see things in person, but to make personal connections in those markets: contractors, realtors, managers, and other professionals that can be helpful to your investments.
Don't Let Analysis Paralysis Stop You
When you're in a distant market, it comes with risk. Apprehension is natural. There is a lot of information to take in, but you can't let that stop you from making decisions! Buying sight unseen can make inexperienced investors nervous, but expanding into these markets opens up a whole new world of opportunity to you.
If you let too much information or the fear of the unknown stop you from making a great decision for your investing future, you'll no doubt wind up regretting it!
Looking for great investment properties? Memphis Invest already has incredible properties waiting for you in Memphis, Dallas,
Oklahoma City, Little Rock and Houston!!
5 Real Estate Markets ~ 1 great property management company