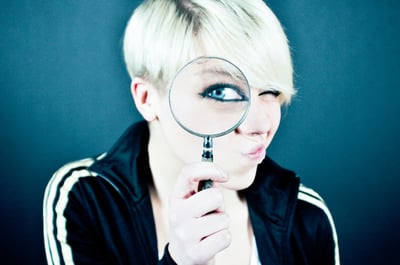 When you're a green real estate investor, it's not always obvious what is and isn't a good investment opportunity. In fact, even experienced investors can be bamboozled by a bad property or a shady deal. With inflation the highest it's been in decades, you have more to lose by taking on the wrong investment.
So how do you know you're looking at a lemon instead of a passive income-generating dreamhouse?
Here are eight signs to watch for:
Real Estate Investment Red Flags
It's been on the market WAY too long.
The price might seem great, but how long has that house been on the market? Here's the hard truth: you didn't just stumble upon a hidden gem that no one noticed. If a property has been on the market for more than six months – a downright rare phenomenon in today's fast-paced market – then be on high alert. Other investors have absolutely looked at the property and took their money elsewhere. You might be able to make it work, but chances are there are some significant obstacles between that property and investment success.
The comps don't add up.
One of the biggest parts of due diligence is in running the numbers. And a part of running the numbers is looking at the comparables, or comps as investors call them. This is when you look at the surrounding area, other recent real estate transactions, and existing market data to determine a fair market value for the property you're eyeing. Not only can this prevent you from overpaying for a property, but when you also look at rent comps, you can determine a fair rental value and whether or not what you can charge makes sense relative to what the property costs.
It's in a dubious location.
Location matters for more than a few reasons. On a broad level, location simply means the market. Is the market healthy? This doesn't just refer to upward trends in the real estate market but also positive economic trends. Does this market have staying power? Is there solid demand? From there, zoom in. Is the property near to amenities? Does it serve the preferences and criteria of your target demographic? Is the property close to anything that could negatively impact resident retention or future resale, like railroad tracks or industrial sites?
Information is missing.
Sellers aren't always the most forthcoming. It's also very difficult to track down information that they're unwilling to give. When you're looking to buy a property, ask questions and verify information. Get top-notch inspectors on the job. Listen for sellers that gloss over problems or don't know the age of critical features, like the roof or HVAC. Missing information often means hidden risk!
It's a real fixer-upper.
Every real estate investor has a different tolerance level for risk and work. Sometimes a property is just too much work to be a good investment within your preferred strategy. You might WANT a property that needs a total overhaul. You also might want something more turnkey! Know what you're looking for and willing to deal with. A property that demands too much work means longer stretches between buying and renting, potential delays and complications, and unexpected expenses. Know what problems you'll gladly deal with and which ones you want to avoid altogether. It will weed out bad investments early on.
You feel pressured to buy.
If you're a potential buyer, there are plenty of potential sellers out there hoping you'll pick their property. Both owners and agents can be pushy. They're trying to sell, after all. That goal, however, can compromise the seller's integrity and leave you high and dry. Beware of a too pushy or desperate seller. Listen for agents who gloss over or spin property problems as somehow less bad than they really are. Verify claims. And don't ever buy a property just because the seller wants you to buy! Even if you lose out on earnest money, don't fall into a sunk-cost fallacy. If it's not the right fit for your portfolio, go with your instincts and move on to the next opportunity.
The company behind it isn't reputable.
Real estate investors increasingly rely on companies to build and maintain their portfolios. This is true across multiple strategies and there are lots of companies out there trying to take advantage of the real estate boom. More than the properties themselves, beware of the people you work with. Identify established companies, from portfolio advisors to contractors, with a reputation for excellence. Even then, they best have the numbers to back that reputation up!
Ask questions of your partners. Investigate. Verify.
Avoid the duds. Invest alongside thousands of successful investors with REI Nation. Our results speak for themselves!