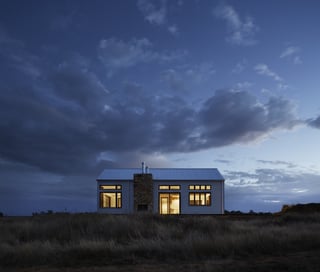 Since the last recession and the crash of the housing market, many have taken to blaming millennials for its sluggish recovery. The up-and-coming generation of new homebuyers, after all, has been historically key in the reinvigorating of real estate markets across the country. First-time homebuyers have always been a crucial piece of the puzzle.
Millennials, however, were breaking the pattern—and, in the eyes of many, causing the market to drag. Whether millennials were saddled with too much student debt to save up for a down payment on a home or simply found themselves preferring to rent, the slow buying pace certainly didn't help market recovery.
Real estate professionals seem to enjoy speculating when millennials will start buying: and as much as we take these predictions with a grain of salt, 2016 just might be the year. The Seattle Times predicts that a third of this years' homebuyers will be millennials, a modest estimate compared to some, but a definite improvement. The Tennessean reports some realtors have clients that are mostly millennials—upwards of 60%. So given not just these predictions, but mounting evidence to support them, why now? And why not more?
Why Are Millennials Finally Starting to Buy Homes?
After so long renting or staying with mom and dad, what's finally prompted millennials to start buying again?
Rising Prices
While not immediately a draw to buy a home, rising prices are seen by some millennials as a good thing. Not only are they indicators of renewed growth and healthier markets—remember, this demographic was coming-of-age when the real estate bubble burst and home prices bottomed out—but some millennials are jumping on the chance to buy now, before prices exceed their grasp, particularly in hot markets that tend to attract millennials for job opportunities.
The Chance for Appreciation
Rising prices, particularly in up-and-coming neighborhoods, are also giving millennials hopes that their homes will appreciate in value. It's always an attractive notion to have something worth more than what you bought for, and increases their hopes for selling later and moving up on the real estate food chain.
More Millennials Are Older
It should be noted that most of the millennial homebuyers expected to jump into the housing market are not necessarily all millennials. Most skew on the older end of the spectrum: those who've had more time to build up their finances, or, by fortune, transcended the money woes that have hindered the rest of their peers. As a good many years have passed since the recession began, millennials may just be finding their foothold—just a little slower than everyone would've liked, millennials included.
What's Still Holding Millennials Back?
Affordability
Of course, not all markets have prices that are still within the grasp of millennials: even for starter-homes. In hot real estate markets, prices can easily balloon out of control thanks to high demand and a squeezed supply. The first people to get pushed out? Millennials who don't have the resources to bid competitively.
Inability to Save
Wage stagnation is growing problem nationwide. Combined with the burden of more student debt than ever and increasingly unaffordable rent prices, millennials are now, perhaps more than ever, short on extra income.
When millennials can't even afford their essentials, their ability to save is just about nonexistent. Hence, only affluent or older millennials are really having the chance to buy right not, even if there is an increase in millennial homebuyers this year.
Mortgage Stigma
Naturally, there are plenty of millennials who aren't just unable to buy a home...they're not sure they want to. As witnesses of the devastating effects of the recession on homeowners, not all millennials have regained their trust in the housing market. While sentiments towards homeownership are generally up, it doesn't mean that the fear and stigma surrounding foreclosure and underwater mortgages have disappeared.
Combined with an already heavy debt burden, many millennials have trouble stomaching the idea of taking out a mortgage, even during as things are looking up.
No matter how the patterns of millennial home buying falls this year, real estate investors, for our part, need not fear that rental demand will crash and burn. Renting, though often a necessity for many, is also increasingly a personal choice—regardless of home buying ability.
Do you think millennials are staged for a home buying comeback this year? Share your thoughts in the comments.
Memphis has been included in the top spot for best cities for millennials to live, work, and play, while Houston and Dallas both attract millennial graduates with job opportunities. You can invest in this hot, up-and-coming markets right now!