---
In 2015, Houston was at the center of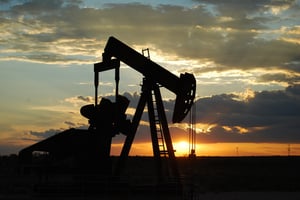 many spotlights. The one thing that just about every noticed, however, was how much of a roller coaster the oil industry was. Even for the folks who don't pay attention to oil saw plummeting prices at the gas pumps. The crash of the oil industry prompted a lot of worry and debate throughout the year—the economic future for Houston was on the line.
But how did things really pan out? And more important for real estate investors, how will the oil slump affect Houston real estate going into 2016?
Reviewing the Houston Oil Industry in 2015
The Numbers Behind Oil
This year, oil prices tumbled from over $100 a barrel to a shocking $35 in December. For those worried by that occurrence, they are surely in full-shock mode as oil closed below $28 earlier this week. Most were hoping, at its worst, oil would stick in the $40 range. Unfortunately, that's not been the case. After nearly a decade of a $90-$100 norm, the pattern of booms and busts has picked back up. This year saw both ups and downs, but is no doubt ended on a record low.
The Impact of Oil Prices
So far, the impact of the oil slump has largely been contained to oil and gas industries, rather than hitting the whole sitting as hard as it could have: as we've discussed before, the diversification of Houston's industries and employment landscape has made the impact a lot softer that the notorious late-1980s oil crash. Oddly enough, this oil crash comes at a significantly higher percent loss compared to that one: but the impact hasn't been nearly as dramatic.
That said, many smaller oil drillers have gone under. Larger companies are keeping an eye on things and are experience a financial strain, but most won't have to make cuts until oil drops under $20 a barrel—something that's predicted for 2016.
So Why the Crash?
The factors behind the oil crash are many and complex, but in simple terms, it's a global supply and demand issue. U.S. domestic oil production has nearly doubled in the past six years. Pushing out imports has left other major players (Saudi Arabia, Nigeria, Algeria, etc.) competing for Asian markets.
With innovations in energy (particularly with energy-efficient vehicles) and lagging European economies, the demand for oil is lagging, while production is high globally. Naturally, this has been driving prices down.
What About the Houston Housing Market?
All things considered, the Houston housing market has been putting up a fight and we still LOVE the Houston investment property market.
Even with the oil slump under way earlier in the year, there were months that saw record home sales and prices that refused to slow down.
In October, the oil slump finally caught up with the housing market in a real way. Sales dropped 10%. That sounds bad, but really, the market is normalizing more than anything. For awhile now, prices in Houston have been growing at such an exponential rate (both for homes and rentals) that it was becoming increasingly burdensome for home buyers and renters alike.
While many will start to panic about Houston, we have to point out some important numbers. 2015 is only 1% behind on total Houston home sales compared to 2014, which was Houston's best year for real estate in recorded history.
Plus, even October, where the slump hit really hit real estate, it was still the third-best October for Houston home sales ever recorded.
So before counting out the Houston market, think again. This is a great market for investing and the long-term outlook for this gateway city continues to be off-the-charts. The lower oil prices will simply help to even out the market and open the way for more new residents to find affordable housing.
A Resilient Market
You'll see a lot of people doom saying Houston—real estate included—because of oil. But we have to step back and look at the numbers in perspective. The state of the oil industry isn't good for Houston, no. But there can be blessings in disguise and a drop from records highs doesn't mean it's hitting rock bottom.
Oil may contribute to evening out the breakneck pace the housing market has experienced over the past few years, setting out to normalize it rather than ruin it. It also gives a chance for construction to catch up and as demand finally eases up and gives the market room to breathe.
Houston may be struggling and feeling the brunt of the oil industry bust, but it's certainly not down for the count. This city's weathered a lot, and, when you look at the numbers, Houston's real estate is still alive and kicking.
Comparatively speaking, this slump is far from the end of greatness for Houston's real estate market. There's still plenty of opportunity for real estate investors!