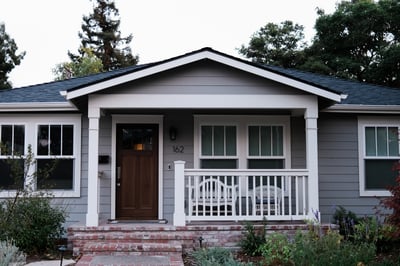 The excitement of the real estate market has begun to turn sour. In 2020, a combination of job flexibility, low mortgage rates, and a pandemic-inspired shift in priorities dramatically increased real estate demand.
Of course, that demand was met by low inventory in nearly every market, leading to the extreme seller's market we see now.
If you're selling real estate, you're likely pleased. The dramatically increasing housing prices mean that a seller is in a prime position to get the most for their property. Multiple bids are common and, in many areas, so is selling far above the list price.
Fading Enthusiasm
If you're trying to buy real estate, you've likely become disenchanted with the whole process. Not only are buyers facing challenging lending standards and record-high home prices, but the battle to win the bid is a long and frustrating journey.
Home sales are dropping as inventory refuses to catch up with demand — largely due to ongoing supply chain disruptions in the construction sector.
This has left many would-be buyers, mostly composed of millennials, searching for alternatives.
Motley Fool points out that increasing housing unaffordability is causing many Americans to forgo their plans to buy a house. Instead, they're staying put in apartments and other rental units. As median home prices in the U.S. have jumped by nearly 17% year-over-year, this comes as no surprise. Amid the pandemic, with job uncertainty, recession, and stagnant wage growth, homes simply aren't affordable for a significant chunk of Americans.
This hasn't dampened new priorities, however. People still are after more space, detached housing, and a more spaced-out, suburban life. We see this in rising apartment vacancies and other multifamily investor struggles.
If people can't buy and don't want to stay in apartments, where are they going?
Simple: they're renting SFRs instead.
Single-Family Rentals in a Post-COVID Market
Forbes calls SFRs a "new necessity" in today's housing market. Demand for single-family rentals has only increased over the past year — serving those who want to experience detached, spacious living without going through the hassle and expense of buying in the current seller's market.
Here's what SFRs offer that more traditional multifamily rentals do not:
The feel of homeownership.
More options for location, neighborhood, school districts, etc.
Private outdoor spaces.
Increased square footage.
Distance between neighbors (no shared walls or common areas).
Private amenities, like laundry and entertainment spaces.
It comes as no surprise, then, that single-family rentals are taking off in a post-COVID world. They offer the feeling of homeownership without the cost and with the advantage of maintenance.
SFR Occupany at a Generational High
The single-family rental scene is experiencing a parallel to the real estate market at large. Because SFR occupancy is at a generational high and owners are choosing to sell to capitalize on the market, inventory is low. That means that rental rates are rising. In March 2021, they were up 4.3% year-over-year, compared to 3% year-over-year growth in 2020.
CoreLogic Principal Economist Molly Boesel puts it this way:
"The CoreLogic Single-Family Rent Index shows a preference shift to standalone properties as renters seek more space in less dense areas. Prior to the pandemic, rents for detached properties and attached properties grew at similar rates. However, starting in June 2020, rent growth for detached properties accelerated and by March, grew at five times the rent growth rate of attached properties."
This rent growth is true of low-mid, high-mid, and high-priced properties. Only low-end rental properties saw a decrease in rental rates. The highest rates of growth in SFR demand have been in the Midwest and the South — areas known for a less dense population and more affordable housing options, whether renting or buying.
Renters are on the Move
GlobeSt reports that half of all rental residents are planning a post-pandemic move. These moves are in the works for a variety of pandemic-inspired reasons: the need for more space, better affordability, and workplace flexibility.
While a third of these residents say that the change is planned to be temporary, most are planning to stay in their new accommodations for at least a year. Millennials and Gen-Z are becoming ever-aware of the barriers to homeownership. It's contributed to the SFR boom.
Where are people moving? It's a mixed bag. While some are moving to more rural and suburban areas, others are opting for less traditional big cities, like Houston, Texas. Job opportunities, walkability, and lifestyle conveniences are primary reasons for going urban.
For Real Estate Investors…
The bottom line is this: there's never been a better time to invest in single-family rentals. Capitalize on the increasing need for these kinds of rental properties! If you are smart, diligent, and intentional, you're unlikely to see vacancies...while reaping the rewards of cash flow, tax benefits, and leverage.
Invest in single-family rentals without the headache with REI Nation!