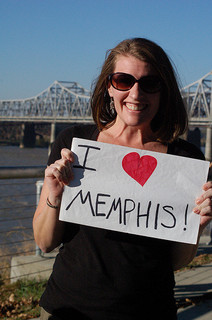 If you've decided to make real estate a part of your investment portfolio, you have innumerable options about where to put your effort (not to mention investment dollars). After all, everybody needs somewhere to live, and where people live, people rent. And where people rent, people invest.
So why, out of all the places on Earth you could invest, would you choose to put your money in Memphis real estate? Perhaps the more pertinent question is this:
Why wouldn't you?
Let's talk about just a few reasons why you might make Memphis your choice.
Memphis Invest!
What makes Memphis Invest so special? Well, how many reasons do you need? We give you free access to this sweet blog, for one. We're the #1 investment real estate company in Memphis. We're the #1 investment real estate company in Tennessee and some would say we are the best passive option for investors wanting to invest in real estate in the country! We take pride in providing the best turnkey real estate investing experience in the industry. And since you're practically forcing us to toot our own horn, we've been honored with some outstanding awards that for small businesses are about as good as they get. From being named Small Business of the Year twice, to being named one of America's fastest growing companies, we have been recognized as one of the best. Add that to the fact that our existing clients are purchasing two out of every three houses we sell each year...well, we must be doing something right!
Owning real estate in Memphis gives you a reason to visit Memphis!
If you're one of our many out-of-area investors, then owning property here gives you the excuse to check up on your investments from time to time. This means you'll be within walking distance of world-class dining, entertainment, music, and historic places. The Memphis Zoo is one of the top rated zoos in the United States with awesome exhibits where the animals live in their natural habitats and you get to interact and view them from all different angles as they go about their days.
We have one the largest parks in the U.S. with Shelby Farms Park. With miles and miles of walking and biking trails, a green-line that connects the park to the Zoo and into Midtown Memphis, Patriot lake for boating and other water fun and the Wolf River to job along, Shelby Farms is a true gem for the residents of Memphis and the suburbs.
Don't forget the restaurants and entertainment. From Stax Museum, the world famous Orpheum Theatre, Beale Street, The Peabody Hotel, Graceland and the Elvis memorabilia museum, Copper-Young, the Botanic Gardens (which may be the prettiest gardens in the country), the Dixon Gallery, Madison Avenue, Broad Street, South Main...the list could go on and on! Memphis is one of the coolest cities on the planet and National Geographic named it as a Must See city in 2013.
For restaurants, I can't even begin the list without getting hounded for leaving someone out. Let's just say you cannot leave this city hungry! The restaurants are world-class and whatever your taste, we have it and it is good!
The numbers don't lie, and the numbers say, "Memphis."
Let's do a little countdown:
4…Memphis has the 4th largest inland port in the U.S.
3…Memphis has the 3rd largest inter-modal exchange in the U.S.
2…Memphis has THE largest cargo and freight airport in the world!
1…Memphis was named the #1 city in America for real estate "steals" by U.S. News & World Report.
Check out more reasons why the market in Memphis is so hot!
Memphis Invest is at the forefront of providing investment opportunities in this wonderful city, and we hope you'll partner with us to create an even more exciting future for Memphis real estate!
What's your favorite thing about Memphis, and why are you considering investing here? Please share your answers in the comments!
Learn more about Investing in Real Estate away from where you live. Get your copy of our Free E-Book!
Image credit: Memphis CVBImage credit: Memphis CVB