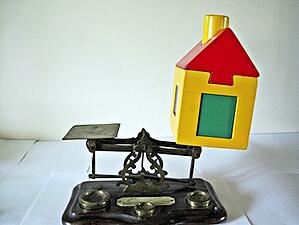 This is the first of a few articles I am writing dealing with the topic of tenants. It is my hope that I can help investors get a better understanding of exactly who the tenant is that is renting their properties. I figured the easiest place to start was defining exactly what tenants are looking for today.
At the same time, many of the investors that work with Memphis Invest and Premier Property Management are reviewing statements from 2014 and deciding what to add for 2015. With three cities and varying price points available for portfolios, there is a lot to choose from, but more importantly...there is a lot for renters to choose from. Here are the top factors for tenants that you need to consider.
Attracting Tenants with the Right Property
Good Location
You all know the mantra. Say it with me. Location, location, location! Never underestimate the power of a good location. We're not talking just being in walking distance of Starbucks. If your property is in a dense urban area, then your renters want to be where the action is - close to local hot spots, dining, schools, transit and shopping. If your property is in the suburbs, then your tenants are going to want a clean, safe, secure property that is not too close and not too far from conveniences like supermarkets, transportation routes, schools and community centers. Location is the one aspect of your property that you can't change, so it's crucial to consider before you buy.
Beyond conveniences, tenants want to feel safe in their rental home. That means being in a safe neighborhood. You can't always size up a place by eyeballing the surroundings once or twice. Make sure that the property is safe at night - know what sort of activity goes on in the wee hours of the morning, pay attention to working street lights and other outdoor lighting. At Memphis Invest, these are the things we are paying attention to as well.
Related Article: 5 Essential Questions To Ask Property Managers
A safe, secure location for your rental home that also offers proximity to local attractions is incredibly important to your renter. Proximity to shopping centers or apartment complexes should not be a deterrent either. Renters want to live close to other people, but they are choosing a single-family home so they have some space to themselves. Making sure it is safe, close to others, close to amenities...these are all aspects that we must think about as investors.
Smart Renovations
Being smart about your renovations means picking what's important. Naturally, necessary renovations for the safety and stability of your real estate are essential - roof repair or replacement, foundation fixes and sturdy windows and doors are absolute musts for both liability and safety. You can't, however, ignore more superficial improvements, particularly in the kitchen and bathrooms. Get rid of the pea-green tile and garish counter tops and opt for something more neutral and modern. Replace blinds and ceiling fans as well as the hallway lights. Put some touches into the property that show a potential tenant that this property has been renovated with a little thought. A lot of renters value a home that feels and looks new.
On the flip side, though, many people look for character in their home. They like things that stand out and deviate from cookie-cutter houses. If your property has some quirky or vintage charm that will appeal to your target demographic, leave it be! If there isn't a unique point of interest, at the very least avoid painting the walls stark white. You don't have to go crazy with colors (though it would be a nice perk for your renter if they were allowed to paint them themselves) but keep it warm, versatile and on trend.
Working, Updated Appliances and Amenities
If your property's appliances look dumpy and old, it's time to replace them. If they don't work or are otherwise unreliable, same goes. Don't try to pass off that dishwasher that works only half of the time to your tenants. Replacing your broken or worn appliances in your rental home will save you the headache of constant repairs or quick fixes (please don't slap duct tape on that refrigerator handle, we're begging you.) For aesthetics' sake, make sure your new amenities match. Keep black refrigerators with black stoves and so on. If you don't need to replace your appliances, make sure they're spruced up and clean for your renters. That microwave may be the best in the business, but no one wants to use it if there are soup stains on the inside.
Not all of our properties come with appliances such as stove and refrigerator. Many renters in this market have them and bring them to the new place. That cuts down on maintenance issues and calls and prevents an investor from being nickle-and-dimed to death. However, dishwashers are always replaced because you cannot leave a hole under the counter! If you do not provide a stove or refrigerator, make sure that space is clean and ready for the new tenant to bring one themselves. The last thing you want is the last tenants food trash and lint waiting for the new tenant.
Include a washer and dryer, or, at the very least, a hook-up. Your tenants don't want to walk to the laundromat, period. Some of the most valued appliances come in the form of dishwashers and washer/dryers. The convenience and ease offered by high quality amenities is vital to attracting tenants.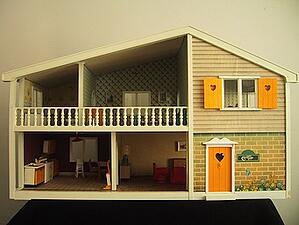 For a quick refresher on Part One on attracting tenants, renters want a safe, secure location for their home, intelligently executed renovations, and working up-to-date appliances. But it doesn't stop there — tenants want a lot of things! So let's dig deeper in the mind of your potential renter.
Light & Secure
Light is an oft-requested quality in a rental home. Your tenants wants ceiling lights that can be activated with a quick flick of a switch near the door instead of fumbling in the dark to turn on twelve lamps. They'll give you bonus points if a ceiling fan is involved. Light, however, isn't just reserved to bulbs. People love natural light. That means having big windows, especially those that open to let in fresh air, keeping the home from feeling stuffy and closed off. Renters want a view, and they want to have that atmosphere of cozy sunlight that simply can't be faked. Good lighting is irresistible and will make attracting tenants that much easier. We put a glass door on the front of every property enabling a tenant to leave the front door open so light can come in without the outside air. That is an important feature to think about.
At the same time, consider what your shrubbery and trees are doing to the light in your property and more importantly what are doing to the security of the property. You will notice that we trim all bushes and trees back as the first thing we do when we buy a property. Why? To prevent potential criminals from having places to hide. We want tenants to be able to safely and securely see their property from the street, driveway, carport and garage. It is important to trim trees above the roof line and shrubbery back away from walkways, windows and entry ways. This allows outdoor lighting to light up the house and prevents burglars and bad-guys from having a place to hide.
Cleanliness
We're not talking superficial cleanliness, either. You need to do more than vacuum and make it "good enough" with a spritz of Febreeze here and there. Dig deep and clean deep. You don't want dust bunnies, stains, or laminated tiles that are loose. Mold must be eradicated. It can be hazardous, so put an end to it wherever it's found. Don't tolerate anything short of pristine. Hire a trusted, professional cleaning service to get it done and done well. The tenants you want living in your property won't. It's important that your occupants feel that they're "starting fresh" in their rental home. If your carpets have seen better days, put in hardwood floors or something else more modern, like cement tiles. They're a huge hit with potential renters and easier to keep clean than carpets.
Responsive Management
Here's something that goes far beyond making the first impression. So your renters fell in love with the property and are proud to be your tenants...for now. You have to keep up your end of the bargain. Even if you won't be involved in day-to-day interactions with tenants, making sure that whoever is is responsible and attentive is non-negotiable. A negligent property manager or slapdash maintenance crew isn't doing you or your tenants any favors. We have always operated our management company with the knowledge that a bad manager can ruin a great property. Customer service, attentive and timely response and genuine respect and care go a long way in keeping a property occupied and paying.
Related Article: Save Money With Attentive Property Management
If you plan to manage your properties yourself, make sure that your tenants love renting from you and that your reputation remains pristine is by following up and meeting their needs and concerns after the lease is signed. Don't leave them waiting for repairs or other urgent concerns. Landlord tenant relations are important to your reputation and the overall happiness of everyone involved.
Hitting exactly what your potential tenants wants can be a balancing act. You aren't going to please everyone with your rental home. What is important is holding yourself to a standard of quality that you won't compromise on. You should love your property as much as you hope your renter will. The best way, then, to get in the head of your renters is to ask yourself one question:
Would I live there?
What are your non-negotiable conditions, must-haves and favorite perks for a property? Let us know in the comments section below!
Would You Like More Information? Want to Get Started Investing in Rental Property With Memphis Invest? Learn how below...