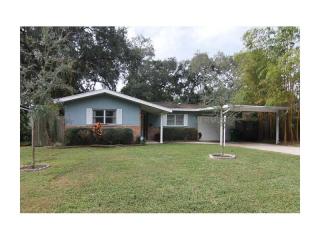 Companies like Lowe's and The Home Depot may be really good bets right now if you are looking for a new stock for 2014. Why? Because America's housing stock is getting older and more and more homeowners as well as investors are buying fixer-uppers as well as choosing to update existing properties rather than buy new ones. On a national level housing stock is aging quickly and that can be a very good thing not only for home stores, but also for homeowners.One other trend that is starting to show is that institutional investors have noticeably stayed away from older housing stock over the past 12 months in many locations. Older housing requires updating, which takes funds. They have the funds, but older houses are not part of their long-term plan. They want newer and bigger in many cases, which leave the older housing stock for individual investors and home owners. According to RealtyTrac's Aging Home Analysis, more than 70 percent of the housing stock in the U.S. was built prior to 1990. An even bigger statistic though is the fact that over 60% of home sales last year were on properties built pre-1990.
"The high percentage of homes that are at least 20 years old and likely in need of some major repairs is eye-opening," said Jake Adger, chief economist at RealtyTrac. "However, given the low inventory of homes available for sale in today's market, this challenge of aging U.S. housing supply can also be an opportunity for buyers looking for a bargain and homeowners looking to update their living space and improve the value of their homes."
More Older Properties On The Market...Good Trend For Smart Real Estate Investors
The predominantly old age of these homes may provide a unique opportunity for prospective buyers in the middle class. The average price at which these older homes sold, while slightly lower than newer homes, was not significantly different. Homes built prior to 1990 sold this year for an average price of $233,211 while newer homes had an average sale price of $256,292.
Surprisingly, the unique advantage does not reside within the price, but the competition. Institutional investors, or those investing on a large scale, are less likely to be interested in older properties in today's market. These investors bought 39 percent of post-1990 homes sold this year. Institutional investors accounted for 73 percent of newer home sales in Nevada, 66 percent in Idaho, 61 percent in both Arizona and Mississippi and 60 percent in North Carolina.
Lower Price Homes Boon For Investors & Owners
"The lower price point on older homes is not surprising given many are in need of some rehab and are more likely to have maintenance issues," Adger noted. "But this also presents an opportunity for buyers willing to take on that older inventory. Those buyers can purchase at lower price points and face less competition from institutional investors."
Buyers should not be wary of these homes nor should they shy away whether the purchase is for living or investment. Older homes simply require more updating. They will require more permits and more work and material, but if purchased initially at a discount, then these costs are offset. One of the huge advantages of purchasing an older home and having a larger renovation budget is the fact that more parts of the home are either replaced or updated.
When you are looking at an investment property, an older property often gets an electrical update, plumbing update, new roof and new systems such as HV/AC. These updates put investors at a tremendous advantage as they are able to own a property that may be slightly older for the same price as a newer property, but with a much lower anticipated hold expenditure number. Let me put that in English for all of us non-fancy-word kind of people. It will cost less over time to hold a property if all of the major investment property systems and quality of life issues are addressed on the front end. Those quality of life issues and systems are roofing, heating, air-conditioning, plumbing and electrical.
Publishing Memphis Invest 2013 Investment Data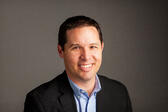 I will be publishing our numbers for 2013 in the next few days and some of the key stats will show that over 60% of the time we are replacing existing systems and roofs in properties in Memphis and Dallas. The housing stock is predominantly 1980's in both cities on average meaning that we have newer and older stock in both cities. However, when we are working with older properties, we are able to help investors get into properties at lower prices per square foot than they would pay for newer properties and they get the advantage of new and updates systems.
Whether you are a homeowner looking for a property or an investor wanting to buy investment property, older homes are available and it appears that the housing stock is going to remain this way for the foreseeable future. Finding a way to purchase the right properties with the right mix of work for a great price is going to be an advantage for individual investors and home-owners as well.
What are your thoughts on older housing stock? Do you like the idea of doing a bigger renovation to have a property with all new systems and updates?
----------------------------------------------------
Would you like to learn more about:
Memphis Invest
Dallas Invest
Houston Invest, or
Premier Property Management Group?
Download our Jump Start Packet for answers to all of your investment questions!