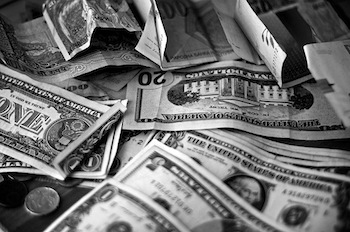 Security deposits have a reputation for being a source of tension between tenants and owners, but they don't have to be. Security deposits are a necessary way to safeguard your investment and encourage good tenants to take care of a property. There are plenty of steps you can take, whether you are working directly with tenants or having your property management handled by someone else, to make sure they are managed with honesty, fairness and efficiency. With these security deposit investment tips, you can avoid headaches and potential legal troubles.
Real Estate Investor Tips for Handling Security Deposits
Know the Laws
Each state varies when it comes to laws governing the handling of security deposits. These laws can even vary within cities and counties, so it's important that you know and follow the law. The last thing you want or need is to end up in a lawsuit over a security deposit.
In Tennessee, for example, a landlord must return the security deposit to the tenants within 30 days of their moving out. Tennessee landlords also must notify tenants in advance before they use any amount of the deposit for repairs for damage done to the property.
In general, security deposits are also guarded by statutes that are nondiscriminatory — you cannot charge more, for example, to a family that has children versus a family who does not, or based on race, gender or sexual orientation. The rate of the security deposit is required to be even across the board.
Don't Gouge Your Tenants...Or Cheat Yourself
While there is no legal limit in the state of Tennessee for security deposits, make sure that the amount you demand is fair. Some landlords, for instance, require a security deposit on top of paying first and last month's rent up front. What you decide to charge will depend on your potential tenants and your market, and you'll have to find the sweet spot that is a reasonable price for them and a fair deposit for you.
Charging the fair amount will keep you from running into trouble when there are damages to pay for, and it will also help you weed out financially unstable tenants and protect against both rent default and unexpected move-outs.
Keep Security Deposits Separate
Put security deposits in a separate account even if laws do not require you to do so. It'll keep you from accidentally spending the funds. Make sure you've designated the account as "trust" or "escrow" with your bank to prevent those funds from being forfeited should you run into legal troubles.
Know How and When You Can Use It
Security deposit funds are governed by rules that determine what they can and can't be used for. Generally speaking, they cannot be spent on normal wear and tear and must be used to repair damaged caused by the tenant.
Stay Informed
If you are working with a property management company, it is important to communicate with the property managers to make sure security deposits are being handled fairly. Do right by your tenants without leaving yourself high and dry.
Have you found conflict over security deposits before?
Tell us about your experience in the comments.
-------------------
Are you making these mistakes? Learn the top 11 mistakes to avoid when investing in real estate.