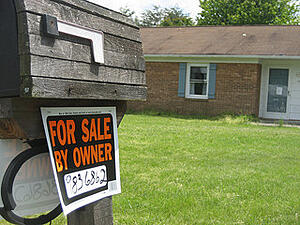 We all want a good deal, particularly when it comes to our real estate investments and how we define that good deal is very important. We all want less risk and most of us define good deals by how much money and how much risk they take.
After all, there's more risk involved in spending more money, right? While that may or may not be true, to a large degree, those in real estate investment must be wary of dirt-cheap deals on properties. It's tempting to jump on discounts with the assumption that if something is on sale, then it's a good deal. Just because you are buying something lower than the advertised price, does not mean it is a good deal.
Unfortunately, when it comes to real estate, many investors view cheap and discounts as a sign of a good deal. Cheap real estate is tricky, and the real estate investor must be thoughtful and diligent in order not to get drawn into the lure of a nice-looking price tag. While some may tell you that any deal is a good deal and that you can always sell the property back for profit, their short-sighted viewpoint may end up hurting your wallet in a big way.
Think Big Picture
When considering the purchase of cheap real estate, keep the long term as a priority in your mind. Chances are, a price is low for a reason. There may be unseen problems and, in many cases, a cheap property will require costly repairs and renovations to make it a serviceable investment. At the same time, houses that are really, really cheap today, have probably been sold in the past for a really cheap price. So every real estate cycle the same cheap properties in the same cheap areas are showing up for sale to really cheap real estate investors!
Reality house-flipping shows often make the process look easy, but be sure to do your homework. Bargain properties are just as much, if not more, of a risk than expensive acquisitions. It's unlikely that you'll be able to sell the real estate again for more than you paid for it unless you have made significant renovations and upgrades — and even then, there's no guarantee.
Avoid Cheap Real Estate Investment Duds
The best way to protect against bad bargains is to investigate. Look into the MLS listing, tax deeds and assessor records. Pay for a thorough inspection on a property you're seriously considering. See if there are concerns raised by the health department. Check in to follow up on these issues and when they occurred. Know the property before you own the property. No matter how good a deal it seems, it may not be worth your time, effort and headache to try to turn it around. (I have experience at this so ask me how well it works when you try to turn around a whole street of 14 houses!)
If you think it's a hassle from the get-go and you don't see much inherent worth in the property outside of its price tag, leave it behind. Skip that investment and go for something with real promise. Don't give yourself the stress and worry that comes with a flopped real estate investment. If there's doubt, think twice.