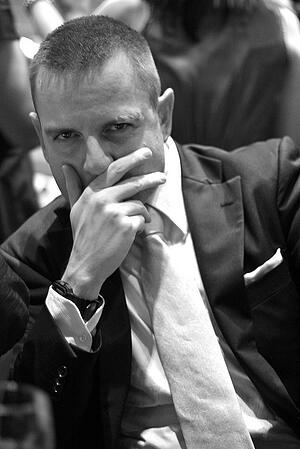 As a real estate investor, standards are important. If you don't know what your personal standards are for any given property or tenant, you may wind up with an investment that is more work than it's worth. While we all have to maintain some degree of flexibility when it comes to our investments — after all, no property or person will ever meet your visions of perfection — there's a time and place to draw a line in the sand and back away. You'll save yourself a lot of money, stress and grief if you know what your real estate investment deal breakers are before you spring for that purchasing that property.
Heck, we even do it on the other side when it comes to building relationships with clients. We have certain criteria and standards that we want a client to meet before we will do business together. So we say 'No' to a whole lot of potential clients and just simply walk away from an opportunity to 'sell' a house, but gain a client that is not a great fit. That is called knowing your criteria and sticking to it!
Keeping your standards in mind all the time is just one of many investment strategies that will keep you and your investment endeavors protected.
A Real Estate Investment Deal or No Deal?
You probably have some personal preferences that are your deal breakers. They could be anything from a roof style to the number of bedrooms in a place. As an investor, however, sometimes you have to put aside personal aesthetic preferences for an otherwise good property. Some things you will have the opportunity to change over time anyway. While there's nothing wrong with having a vision, remember to take a step back and weigh the pros and cons objectively.
Related Article: 3 Real Estate Books to Make You a Better Investor
There are some features that you would personally like in your own home that aren't worth it in a rental property for maintenance or insurance reasons, such as pools and hot tubs. If something can be removed or replaced at a relatively low cost, such as carpet, it shouldn't be a deal breaker. To some degree, even electrical, plumbing and foundation issues can be resolved and dealt with.
So what are your red flags when buying real estate?
Red Flags
Previous Renovation Done Poorly
Bad renovations that you have to come back through and repair can be a nightmare for real estate investors. The biggest issue with a poor renovations and a a new investor buying are the unknowns. It is easy to see a bad renovation, but what about behind the walls and under the floors and in the attic? What investors have to be aware of when buying previously renovated properties is deferred maintenance and lack of quality work. Make sure you hire an inspector for properties that were renovated previously and pay attention to their report.
Houses That Are Not Neighborhood Normal
Real estate investors have always had different "rules" when buying properties. One of the rules that is often shared on forums is to stay away from properties that have two bedrooms and one bath. Another rule would be to stay away from properties without attached garages. Some people say stay away from properties with 4 bedrooms and properties far from major roads and intersections. All of these rules are good things to keep in mind, but none of them are set in stone. My advice would be to keep this one rule in mind...
Only buy properties that are neighborhood normal. So if the property is a two-bedroom, one-bath property near a University and in a neighborhood where every property is a two-bedroom and one-bath property. So it is normal for that neighborhood and should not only rent on a consistent basis, but it should also hold value. The only time you want to have a property that is not neighborhood normal, is when that property is either bigger or has an amenity that is above or better than the other properties.
Pools & Other Insurance Hazards
When buying rental property, there are some issues that may be overlooked or justified when they are really a possible hazard. Pools are a big one. Pools are not only an insurance issue, but they are also a maintenance hazard as there are many costs associated from cleaning, repairing and equipment upkeep. Same thing goes for hot tubs, play sets, basketball goals attached to homes and trampolines brought by the tenants just to name a few. These are issues that owners need to be aware of before buying a property or moving in a tenant.
What are some of your deal breakers or major issues you consider when looking to buy a property? Let us know in the comments!