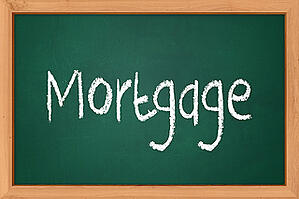 Ah, mortgage rate news. Mortgage rates do, after all, impact the state of the real estate market, nationally and locally. In 2014, mortgage rates have been holding a relatively steady pattern. According to Freddie Mac, the national mortgage rates in the U.S. real estate market have actually decreased a fraction since earlier in April.
30-year fixed-rate mortgages are sitting at a national average of 4.33% as of April 24th, in comparison to the 4.41% from the beginning of the month.
Similarly, 15-year fixed-rate mortgages are down to 3.39% from 3.47%.
Decreasing Mortgage Rates...Good News?
For homebuyers this spring and moving into summer, that decline is good news. A lower mortgage rate means you spend less on the home in the long term due to the additional costs of borrowing. After all, the mortgage rate is more indicative of the overall cost of buying a home rather than the property's listing price.
Of course, the problems with decreasing rates draws attention to the state of our economy. Lower rates mean the demand for money is lower, due to slowing or declines in the economy. Employment rates and other growth and shrinking of the economy are a part of the factors that influence changes in mortgage rates. In the current economy, where a majority of college graduates and twentysomethings are renting, rates will be lower. And yet, it's still difficult for millennials to get approved for mortgages or even consider homeownership thanks to student debt.
A decrease in mortgage rates may be good for those looking to buy a home, but it's not necessarily a positive indicator for the rest of the economy as a whole.
Economic growth, however, is not the only factor that affects mortgage rates. Inflation, the Federal Reserve Bond, money supply and benchmarks also affect rates.
Still, mortgage rates are still considerably higher than they were this time last year, which is a good sign of economic recovery. 30-year fixed rate mortgages had an interest rate of 3.40% last year, and 2.61% for 15-year fixed-rate mortgages.
Lower Interest Rates Usually Mean More Buying
Home buying is encouraged by lower interest rates, but on the whole, people are still struggling or reluctant to do so in the wake of the housing market crash and daunting number of foreclosures in the past few years. The current buying cycle could need more than encouraging interest rates to get activity up.
Considering that prices continue to climb ahead of the interest rates falling, more than ever, where you live is going to determine how you feel about mortgage rates an if they spur you to take action. Some markets, particularly in urban hotspots, are seeing unreasonably high prices. Those prices may be holding back many buyers. The rate of mortgage applications continued to decline in April. The younger generation is struggling to find viable careers after graduation, and is waiting on milestones like home buying, marriage and families.
Renting has become increasingly popular with this demographic — even reasonable mortgage rates won't talk someone who already feels buried in debt into buying a new home.
What do you think of the current mortgage rates? Are you encouraged to lock in lower rates on investment properties while you can?
-------------------------------------
Would you like to discuss your current portfolio or even get advice on how to get started investing?
We would love to help with a free, no-pressure 20 minute consultation...