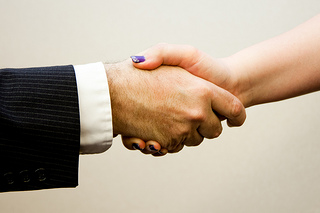 Not everyone is cut out to be a property manager. If you're a real estate investor who has decided not to take on the responsibilities of property management yourself, it's vital to make sure your properties' day-to-day duties are in good hands. On the flip side, maybe you're an investor wondering what it takes to be an effective property manager. Do you have the right qualities for the job? Or how to you make sure you know you're putting your investments in the right hands?
We're here to help.
The Qualities of Great Property Managers
Organized, Detail-Oriented & Focused
Organization is absolutely key to any property management position. Organizational skills and a mind for details is essential to keep things running smoothly and prevent things from falling through the cracks. A good manager needs to have focus and the ability to plan ahead (weekly and daily), juggle multiple tasks efficiently, and maintain a good work ethic. Being good at all of this requires a great management system.
Notice, I did not say a great time-management system. I heard once that managing time is like trying to lasso the wind. It is impossible. It cannot be managed. It can only be used effectively. Systems help tremendously and great property management companies use systems to manage their daily tasks, schedule their meetings, closing and showings and ultimately run their company efficiently.
Assertive & Confident
Property managers have to be able to stand their ground in uncomfortable or awkward situations. While they don't need to be arrogant, they need to have the confidence to tackle a small problem before it grows into a big one, whether it's a repair issue or a problem with a tenant. They also need the confidence to show units and properties well to prospective tenants.
More importantly, confidence shows itself when a company chooses to grow and an owner decides to grow from managing property to managing a property management company. There is a big difference and property management company owners that are strong, assertive and confident and those that are not and the tenants and the clients are the ones who can feel the difference.
Objectivity
A property manager must be able to exercise good judgment and ethics, as well as remain objective and fair in all dealings with tenants — no matter their age, race, color, orientation, gender, and so on. Any sort of discrimination or favoritism can land you in big trouble. Plus, it takes a nice even keel personality to realize that while the tenant or owner is not always right, they are always the tenant or the owner!
Commitment to Customer Service
The relationship between the tenants and property management is vital to retaining tenants and keeping everyone happy. Your property manager needs to have empathy and concern for the well-being and satisfaction of your tenants. Beyond that, they also need to be prepared to offer great service to the tenants. Having a system for being responsive and up-to-date with your tenants is imperative. Then making sure that system actually works is the part that leads to great customer service.
Returning tenants phone calls requesting service is extremely important. Equally important is following up with that tenant after the work is completed. It is important that tenants hear from you both before and after work is done on a property. Lastly, there are lots of reasons to call tenants and most have a negative connotation. They don't have to be that way. Late pays, collection calls, denial of service...these are all calls that have to be made. However, if you treat tenants with respect consistently, they will be grateful and appreciative and in many cases will do their best to honestly work with you.
Enthusiasm for the Industry
Property management is not for the faint of heart. A good property manager should love what he or she does and have a can-do attitude. Enthusiasm is not a quality that comes from on-the-job training. You simply have to be dedicated!
What You Can Do
Provide a Personality Test
As part of the interview process (or for yourself), provide a personality test for your potential property manager to take. Whether it's the classic Myers-Briggs test or a DiSC Profile, a test can aid you in your search and help you understand how your manager functions and interacts with others.
Finding the right person to handle your property management is a tall order. With a thorough, informed approach, however, you'll find someone who will make dealing with your real estate investments a more enjoyable endeavor. A great property manager will help with tenant retention and be an all-around boost to your profits.
What do you value in a property manager? Share with us in the comments.