Well, we are halfway through the year and we are looking at a cup that is ready to over-flow not only for our company and our team, but for every real estate investing client we work for. And...make no mistake about it, we WORK FOR over 800 clients around the country every day!
2014: A Very Successful Start for Real Estate Investors
372 Houses Purchased In First 6-months
Through the first six months of 2014, there have been 372 properties purchased by our offices in Memphis, Dallas and our newest market Houston. We have purchased from over 60 different providers from auction houses, wholesale sellers, REO real estate brokers, short sale listings, owner-occupied properties as well as other investors selling their portfolios and two new projects where we are building investment property from the ground-up.
Memphis continued through the first half of 2014 to be our largest market, but Dallas is growing quickly and we are actively pursuing building investment properties from the ground-up in the Dallas-Ft. Worth Metroplex as well. We project that the DFW area will overtake Memphis as our largest market within the 18-24 months.
Houston continues to progress very well and we are moving very carefully and methodically. We want to grow in this market and moved our team into new offices this past month. The space is perfect for our small management company and will allow us to grow over the next few years. In short, we plan to be purchasing 200 investment properties in Houston yearly by the end of next year.
We hosted our annual Memphis Invest Celebration in April and welcomed almost 150 investors to our great city. We had a great time and had several surprises for this year.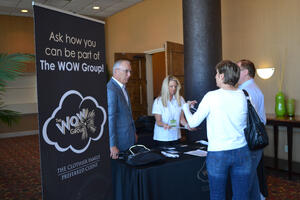 First, upon arriving in Memphis and attending the welcome cocktail party, many of our guests were surprised to see a special table set up for registration. We unveiled the 'WOW Group' at our event and welcomed our clients with 5 or more homes in their portfolios. We now have over 110 clients in the 'WOW Group' and it grows every month! Amazing!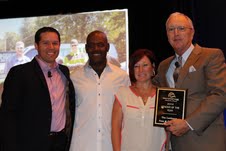 Second, we honored some very good friends and fantastic business owners who have working with our company for almost eight years. We honored The Lockman as our 'Vendor of the Year' and thanked them for being such loyal and dedicated members of our extended team. They have even expanded into Dallas and made a trip to Houston to work with us on projects in each of those cities. They are true entrepreneurs and we were so proud to have them join us for this great celebration of 10 years of success!
Lastly, we announced...
Building New Investment Properties
So far in 2014, we have built 14 new builds all in
Memphis and have several more lots purchased. As with all new opportunities, we are taking this one slowly and making sure that the investments provide real value to each investor. The properties have rented within the range that we expected and in one case slightly higher.
As the new properties break ground, we will gauge interest with our clients and work one-on-one with those whose goals and investment plans match these properties.
Long-Time Real Estate Investors Continue Building Portfolios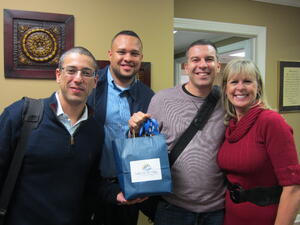 When you visit our offices in Memphis, you will see a 30 foot long, 5 foot tall "white-board wall". We are borderline obsessive about data and using it to break down not only the health and direction of our companies, but also the trends that are affecting the health and direction. We are always looking for spikes in prices of properties, materials, services and even rental data such as rental rates, days on market, size of deposit, etc.
We chart and track these numbers on data reports but also white boards so that the information is always right in front of us and fresh on our team's minds.
One piece of data that we found particularly interesting was the number of investors who have purchased properties at multiple different times through the last 5 years. So far in 2014, this is how that number breaks down and why we think it is important.
2013 New Investors to our companies have purchased 67 properties in 2014
2012 New Investors to our companies have purchased 27 properties in 2014
2011 New Investors to our companies have purchased 6 properties in 2014
2010 New Investors to our companies have purchased 4 properties in 2014
2009 New Investors to our companies have purchased 6 properties in 2014
A total of 71 investors who first began to invest with our companies in past years have purchased 110 properties for their portfolios this year. That is significant for our company because of the tremendous change in the housing market and the lending markets over the past 5 years. Investors are continuing to build their portfolios because the portfolios are working for them!
Properties are more expensive and lending is tougher to qualify for and receive. Yet, the underlying investment coupled with great property management and customer service, make the investment and growth of a positive portfolio a huge benefit for our clients.
House Plaques for our Clients!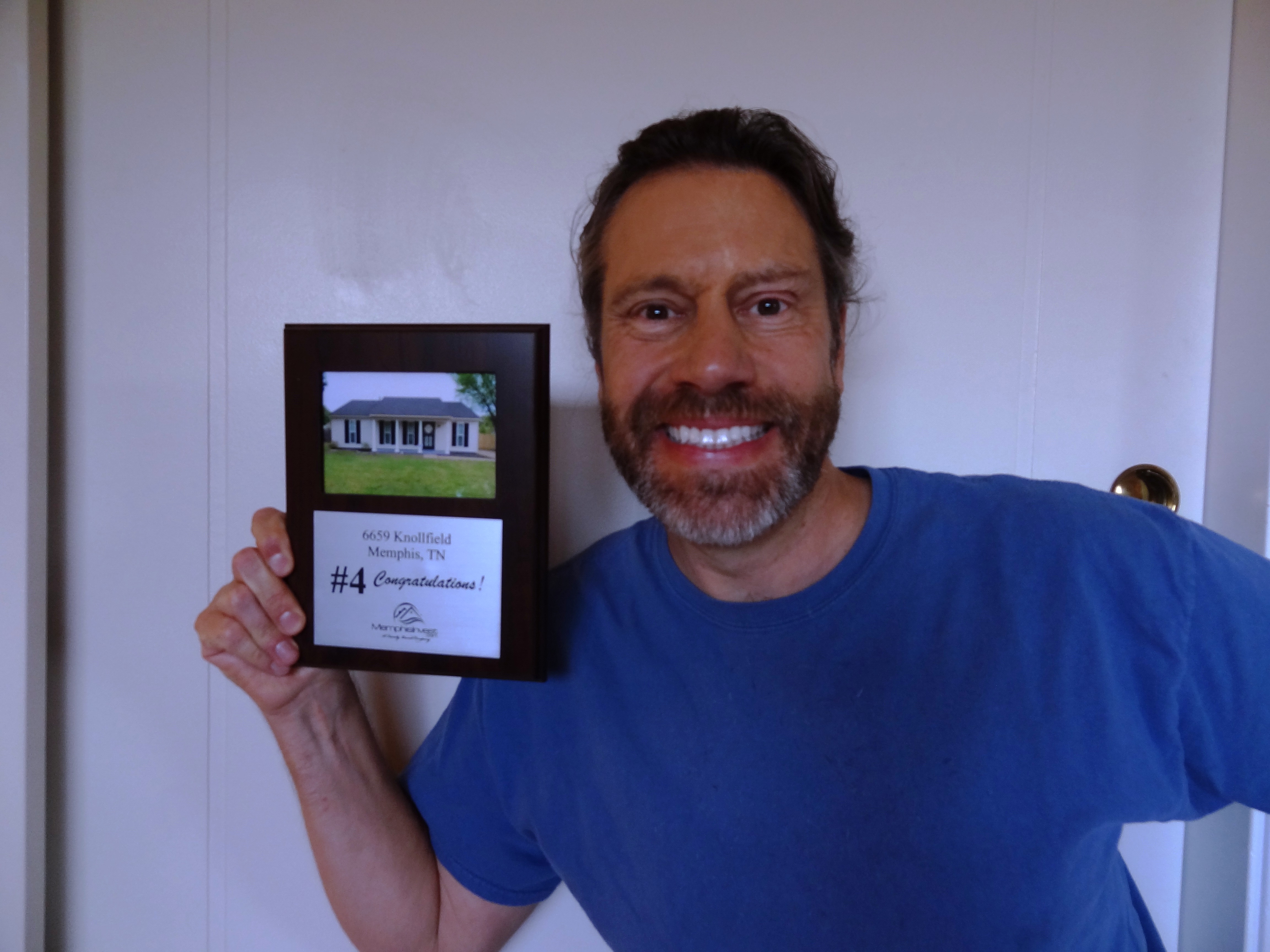 One of the things we stared this year was creating a house plaque for each house our clients purchase. This has been a very fun and rewarding program for our TEAM, especially when we get pictures in our in-box with smiling faces and pictures of new investment houses!
This has been a unique way for us to make even deeper connections with each of our clients and really turn those relationships into true friendships. We have added one more TEAM member to the Customer Service Team and they are doing a great job communicating every month with each of or clients. This has been a fun project so far and we look forward to getting pictures back with walls full of house plaques.
If you would like to request plaques for your wall, give us a call and we will work with you to get the plaques ordered and delivered!
New TEAM Members Added So Far in 2014!
So when I was putting together this list, I realized we also had a few hires from the 4th quarter of 2013 that we have never introduced! So welcome our new TEAM members with us...
Taylor Welch - January/2104 - Premier Property Management Memphis
Doug Leubbert - February/2104 - Memphis Invest Portfolio Team
Morgan Streitmatter - April/2014 - Memphis Invest Insiders
Kelsie McDaniel - May/2014 Premier Property Management Memphis
Ashley Ware - June/2014 - PPMG Property Management Dallas
Dennis Sinanovich - June/2014 - Renovation Team Dallas
Tiffany Ferrari - July/2104 - Memphis Invest Administrations
Property Renovations Take Center Stage...Again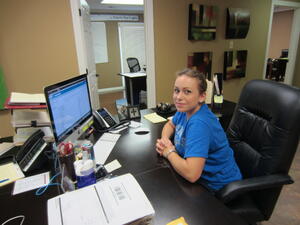 In 2014, we renewed our push to eliminate deferred maintenance as much as possible and committed to reducing the number of maintenance calls that come to our property management companies in the first 30 days after a tenant moves in. Many of our clients never hear about these calls as they are mostly minor and they are covered by our teams, but it is still a reflection on the improvement we need to make.
We have pulled 580 permits on work in the first half of the year, which has slowed down work a little, but has also continued to earn a lot of assistance from the code enforcement offices as they know we have been serious for a few years about getting permits filed and work approved quickly.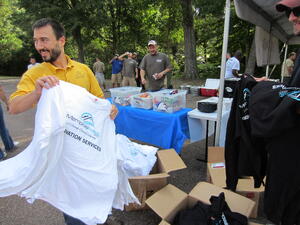 Our average renovation cost still hovers between $22,000 and $27,000 between the three cities and are including a higher percentage of new roofs, A/C units and furnaces. As we continue to update the properties we are buying, we are looking for more ways to hold down capital expenditures in the first few years of the property as well as attract higher quality tenants.
So far the year has been a whirlwind with lots of new faces and programs. We are excited to see what the second half of the year holds for our company and for our clients, vendors, tenants and our team!
If you would like more information on the company and what the future could hold for you as a client, please request a one on one consultation with the Best Team in The Business!