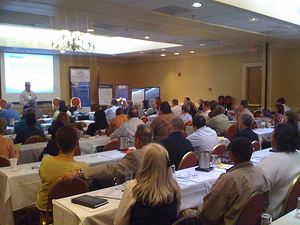 Kent Clothier & Family are hosting a one time only 3-Day Bootcamp for Building an INCREDIBLE Wholesale Real Estate Business...
Are you going to be one of the lucky few who ACTUALLY USES this opportunity to learn from the best and take action? One of the best ways to learn any new endeavor or even how to improve on what you are already doing is to follow in the footsteps of those who have gone before you. The Clothier family have had tremendous success in each business they have built and have been leaders in the Memphis wholesale real estate business. Do not miss your chance to hear form them on the exact methods and tools they have used to build and develop each area of their business. This is an amazing opportunity...
Kent Clothier is the founder of Mid-South REIA, and many of you have had the opportunity to hear him speak. Now he and his sons, Kent Clothier Jr., Brett Clothier & Chris Clothier are going to share their experiences as well as their knowledge to help your build your business.
With the over-whelming demand we have opened up an additional room and doubled the size for the weekend! Seats are only $97 per seat for the FULL 3-Days (ALL course study and note materials are included)!
Here are the details:
Embassy Suites Hotel - Shady Grove, Memphis, TN
Initial Check-In will begin 30 minutes prior to start each day!
August 27th 8:00 AM - 6:00 PM
Starting Your Real Estate Business
Secrets to Purchasing Real Estate at a Discount
Raising Capital Funding for Your Deals
August 28th 8:00 Am - 6:00 PM
How to Market Your Real Estate Business
Secrets to Building a Buyers List and Selling
How to Properly Manage your Rehab Properties
How to Sell 20 Houses in a Day
August 29th 9:00 Am - 4:00 PM
How to Set up and Operate a Property Management Company
The Top 2 Secrets to Exploding Your Real Estate Business
* All Materials will be provided
** There are no houses for sale!
*** Content only & the Event WILL BE Filmed!
Registration at http://conta.cc/CFPEMem.