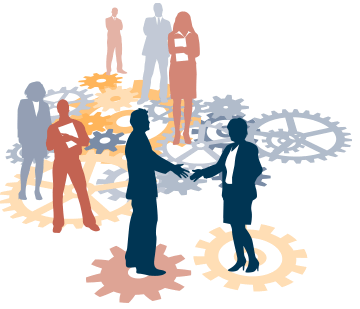 MemphisInvest.com has spent years developing a loyal base of customers and continues to grow that base on the strength of the services and products that we offer. To have others ride that wave is to be expected....but, at some point everyone has to stand on their own feet and actually practice what they preach.
So, I've made a list of questions to ask next time you talk with someone who is bombarding you with direct mail because they were able to find out that you have bought property from MemphisInvest.com. This short list should very, very quickly help you separate a guy trying to make a quick buck from a legitimate company that is set up to manage real estate portfolios for their clients.
There are lots of companies out there that want to sell you a house, pat you on the fanny and say , "Good luck with the rehab and/or property management. Let me know when you're ready to buy another house."
If they are not offering rehab services, property management, along with connections to lenders, appraisers, closing attorneys, CPA's, and insurance agents (as we do), then they are not turn-key. And let us not forget the most important part of the equation. The follow up process after you close on a purchase is key to your success. Ask them what their plan is for communication and if the answer is call us anytime - turn and walk away! A real customer service plan involves actually servicing the customer by reaching out to them, not the other way around.
How many properties do YOU own in Memphis and where do you invest?
This is a big point in today's market. There seem to be new property sellers sprinkling up every day and many are not located in Memphis. They talk a great game and have all the right answers because there are many great websites from legitimate Memphis companies that provide good and compelling reasons to invest here. Anyone can cut and swipe that information. The companies you want to do business with are the ones who can show you the properties that they own...in the same neighborhoods they are asking you to buy. If the company selling you property isn't willing to invest where they want you to buy, you should steer clear.
Can you show me REAL data to substantiate your claims?
Apparently we are not the only company in Memphis doing over 200 properties a year the last two years...although you would never know that when looking at the published data. There seem to be a lot of companies laying claim to an unusually high number of transactions this year. Be sure to ask for the real data and ask any company you are dealing with to show you the numbers. We print them out monthly and consistently track the top companies closing transactions in Memphis. We would love to share with you the REAL info. on the top companies in Memphis.
Do you provide back end property management for your clients?
We own Premier Property Management, and we currently manage over 610 properties that we have sold to our clients over the last 5-7 years. We do not advertise to manage other people's properties. The reason for that is we want to focus on the clients who bought property from us, and take care of those clients. Our clients love the fact that we will manage their houses for them because they know it means we will only sell them high quality properties in solid areas of town if we are agreeing to manage them. What is stopping other companies from selling you terrible houses in bad areas and doing shotty rehabs if they don't have to manage them? What do they care? I have heard the Clothiers say many times how this is the most important service we provide and easily the hardest to provide well. We have 3 meetings a week with the staff of Premier Property Management as well as with the rental agents handling the marketing and believe me, this is a VERY important service that MemphisInvest.com and the Clothiers take seriously!
Marq Cobb
1-901-751-7191
marq@memphisinvest.com