MemphisInvest.com is now providing traditional rehab services to those in Memphis wanting to remodel their home. Memphis Invest Renovation Services has remodeled over 500 investment properties in Memphis over the last three years and now wants to offer those same services to the general public.
"We have remodeled over 500 properties in the past three years for investors across the country. We have reliable and professional local contractors that we have kept very busy in these tough economic conditions, allowing us to maintain competitive pricing and high quality work. This is the reason we have formed the remodeling side of our business, catering to local Memphis homeowners," says Ryan Flannery, Project Manager at MemphisInvest.com. "Our high quality rehab coupled with the low prices we deliver are fundamental keys to making purchasing and investing in Memphis successful and profitable."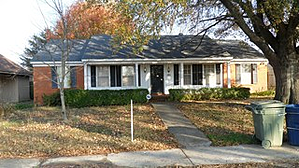 Ryan Flannery heads a department at MemphisInvest.com with three co-workers all charged with over-seeing between 15 & 25 renovation projects each month. Ryan over-sees not only the budgeting, but also the time-management and quality of service issues related to each job. Having cut his teeth on the MemphisInvest.com homes for out of state investors, Ryan learned to pay attention to the little details that mean the most.
"Kent Clothier taught me to be in the houses everyday watching every detail. I've taught that to the rest of my team and today I think we do a pretty good job" said Ryan.
For more information about Memphis Invest Rehab Services, contact them at 901-751-7191.
Fix Magazine, a bi-monthly publication that is distributed through the Commercial Appeal, covered a before and after of a recent
MemphisInvest.com
renovation.
See the full article here.