Raleigh is a fantastic area of town for real estate investors. There are many great features to this part of town including access to freeways, proximity to hospitals, schools and shopping as well as several new projects bringing additional jobs.
Raleigh is one of the more popular areas for Memphis Invest to purchase investment properties as our clients like the pricing, the returns and the steady rental area. We have attached an appraisal to the property from a certified appraiser and are developing a full rehab list. Call us today and ask how you can get started investing with our Full Turn-Key investment services company.
3789 Kipling, Memphis, TN 38128
This is a nice three bedroom, one bath, brick property situated on a nice street in the Raleigh area of Memphis. This is a high quality Memphis investment property and is a very good additional for any investor looking to invest in Memphis real estate. This particular street in Raleigh is very nice with well maintained owner occupied homes. There are very few houses for sale or rent in this area. The house absolutely feels larger than it is and features a living room, dining room, kitchen, storage room, three bedrooms, and one bath.
Repairs to include: interior paint, new floor coverings, HVAC system repairs, plumbing repairs, electrical repairs, house cleaning, and lawn maintenance.
Due to perpetually changing market conditions, estimated values can vary due to external factors such as lender requirements, appraiser used, and length of time to refinance after purchase. Estimated values indicated are from time of posting.
Contact Information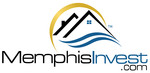 1-877-773-9998
Pricing
Price: $31,900.00
Estimated Rent: $650-$750
Annual Taxes: $916.39
Zillow: $65,000
Previous Sale: $46,900 2/21/1997
Tax Assessed: $50,800
Rehab: $11,000
Estimated ARV: $57,500
Features
Bedrooms: 3
Bathrooms: 1
Parking Spaces: 1 Car Carport
Year Built: 1964
Lot Size: .20
Square Footage: 1000
Attributes
Photo Gallery