In case you missed it, Smart Money magazine wrote an article at the end of last year talking about what we at Memphis Invest had mentioned about the Memphis real estate investment market back in September.
Great Article in Smart Money Magazine!
Memphis is highly undervalued right now as far as property values are concerned - 21% under value in fact! That means that a property that appraises for $100,000 today is really worth $121,000 minimum. If you purchase that investment property from Memphis invest at $75,000, the question to ask is, what is your equity position?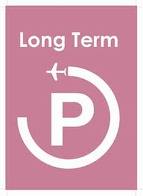 It sure ain't $25,000!! (Excuse my dialect!)
The real equity position of that property is $46,000. Now, the question we always ask every investor is......
Why do you care? These are long term investments, not short term, quick pay day, fix and flip investments. The Memphis market has a tremendous history of even, sometimes slow growth in property value generally tracking slightly ahead of inflation. The fact that Memphis as a city features low priced, quality housing and very good job prospects for those willing to work (i.e. - blue collar, hourly wage, solid jobs), helps lend to the notion that investors who purchase Memphis real estate should be looking for long-term returns on their investments and not worrying about the EXACT value of their property today.
Don't get me wrong, you should never over-pay for a property. But if you are buying at discount and the values are already 21% below TRUE value, then you are getting a heck of a deal. The numbers you need to pay attention to are the NET return on investment and the NET monthly cash flow. Don't get all excited by the fly-by-nighters who will show numbers that are too good to be true (that's will be a different blog post!).
Just pay attention to your true return on investment and know that buying at discount in the Memphis real estate market today is an investment that will pay huge dividends over time!
Chris