About 8 months ago, the owners of MemphisInvest.com recognized a trend taking place in the investment real estate market and moved to capitalize as soon as possible. That trend has bore out over time to be a new marketplace, a new investor that wasn't taking part in the real estate buying frenzy of 2008 and 2009. We even developed a whole new strategy and business model to help us take advantage of that trend.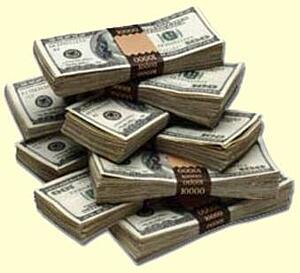 Cash Buyers
Real estate investors today have a different look, feel and strategy than real estate investors of just a couple of short years ago. Here in Memphis, Tennessee, real estate investors are flocking to companies like MemphisInvest.com that offer true comprehensive servicing - turn key real estate investing if you will - and they are paying cash.
MemphisInvest.com took a hold of this trend last fall and began to make sure our services and, more importantly, our customer service was geared to offer these investors every advantage they were seeking with investment properties here in Memphis. As a company, we made sure that we were reaching out to these investors and tailoring our properties and services to their needs.
The USA Today newspaper ran an article on Monday March 22nd highlighting this trend around the nation and validating the moves that MemphisInvest.com made in 2009 to stay in front of the ever-changing investment real estate market. You can read the entire article here.
Those adjustments are what have kept MemphisInvest.com as the top investment property services provider in the area and possible the country! We led Shelby County again in February as the largest non-bank home-seller and we plan on leading that category again in March.
Chris