Mark Anderson, MemphisInvest.com
For all you Memphis real estate investors out there, tell me if you've heard this before.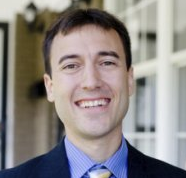 "You make your money when you buy. You realize it when you sell." Heck, I guess it doesn't matter if you are a Memphis investor or where you're located, that advice holds true almost anywhere you are investing. It's hard to dispute this sage advice passed down by those who've gone before us. But a lot happens between the time you buy and the time you sell, and most of it involves contractors. For many beginning investors, finding a good team of contractors is one of the toughest tasks to completing your first deal. At MemphisInvest.com, some of our own clients came to us because they struggled so much with finding responsible, reliable and reasonable contractors. Indeed, some of the worst real estate horror stories you will ever hear involve contractors, which is why this is such an important topic.
So where do you find the right contractor, the person who will take your Memphis investment property from trash to treasure?
Real Estate Investment Association and Clubs
Many contractors are members of these groups. This is a good sign as they should be used to working with investors. Also, ask the other investors who they use.
Referrals
This is always one of the best ways to find anything, contractors included. Word of caution: do not blindly trust what your friend is telling you. Always do your own due diligence.
Supply Vendors
If you are looking for a painter, go to the local paint store and ask who their top three purchasers are. The supplier will give you the names of the contractors who do the most business AND are current on their payments with the supplier. You can try this at places like Lowe's and Home Depot too.
Job sites
You get to see the contractor in action. You can inspect their work and work ethic. If the job site is trashy, that is a good indication of what your job site will look like too if you use that contractor.
Other contractors
Once you find a good one, ask him for referrals. Good contractors tend to know other good contractors, just like bad contractors usually know other bad contractors.
Of course, there are many more ways than this, but these are some of our favorites. At Memphis Invest, we've remodeled hundreds of houses over the last few years and our team of contractors is vital to our success. In fact, some investors do everything themselves but hire us just to handle the investment property rehab because they know they cannot replicate our system. Stay tuned for more but for now, drop us a comment about how you found your favorite contractor.