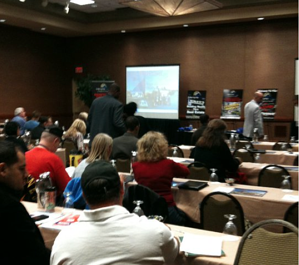 Memphis Invest was in Dallas, TX. on November 20th and found a room full of investors ready to take action! After announcing that Memphis Invest and Fortune Builders would be in Dallas for a one-day event at the Embassy Suites in Grapevine, the room quickly filled up with 72 investors confirming their seats and getting ready to learn about Memphis real estate investing.
"Most investors were attracted to Memphis Invest because of the impeccable reputation for handling details and providing great Customer Service" stated JD Esajian, who attended the event not only as an owner of Fortune Builders, but also as an investor with properties in Memphis. "One of the great benefits to investing in Memphis is the strong monthly cash flow or cash on cash return generated by the properties. When you combine those returns with a quality provider like Memphis Invest, you naturally have interested investors wanting to learn more and get their colleagues in on the opportunity as well".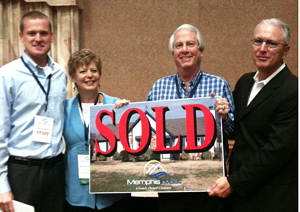 Kent Clothier, one of the owners of MemphisInvest.com challenged the team at Memphis Invest to get on the road and start meeting clients face to face where they live and not simply expecting them to visit Memphis. That challenge has turned into some real momentum for Memphis Invest and led the team to start thinking of new ways to connect in 2011.
The Dallas event was the second event of the 4th quarter and both have been huge successes. Memphis Invest and Fortune Builders have teamed up on the traveling events as well and together have sold 24 properties to new investors at the two events. "We have had so much fun that we actually have 16 cities with dates already planned for next year and are definitely going to be going to our clients and meeting them where they live" said JD.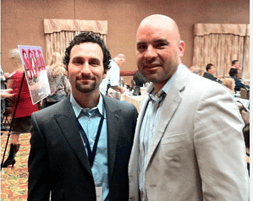 Memphis Invest and Fortune Builders also plan to hold their signature 3 day "Ultimate Cash Flow Property Buying Tour"'s in Memphis in the Spring and Fall of 2011. After the success these two powerhouse companies have had assisting investors, expect to see them on the road a lot more!