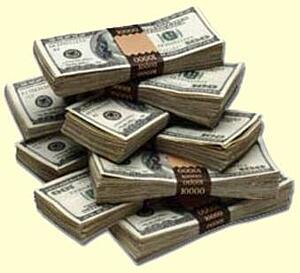 Yahoo re-published a story today on the 20 year effect of real estate values in 25 major metropolitan areas around the U.S. I will give everyone one guess as to the outcome! For real estate investors who bought discount properties in the early nineties, they have seen huge increases in value, but more importantly, many have seen tenants pay off their notes and today are earning monthly cash flow on free and clear properties! At MemphisInvest.com we have been investing and assisting others to invest in not only a great market, but also with a great long term strategy. After all, real estate investing is still one of the best bets for building long term wealth.
"Historical data from the National Association of Realtors (and adjusted for inflation by Businessweek.com) show that in 18 of the 25 largest metro areas in the U.S., the value of homes purchased in 1990 had increased by 2010, often by double digits. And this in a year when real estate prices around the country have softened since their peak in 2006. These houses would have been worth even more a few years ago" Yahoo News Story 12/31/10.
In today's economy, investing in real estate

would be done with short term income and long term gains always in mind. Short term income is the monthly positive cash flow earned on each piece of property purchased. The long term gain is achieved by purchasing land in areas that are going to see increases in value over the years. Often, we cannot predict the future, so purchasing purely for appreciation is not an investment strategy. It is closer to an investment bet and bets always have a downside.
For investors who purchased discount investment real estate in the early 90's, as the article states, many areas have seen huge appreciation even when you factor in the decline in values over the past three years. We have been counseling investors who are buying Memphis investment properties for passive cash flow, that now is a great time to buy, but selling anytime soon should be a last resort. Let the cash flow come in and let's see what the news is like 20 years from now and how the value of that property has gone up. Then add your monthly cash flow and smile all the way to the bank!