In residential real estate investing, it is often the smallest details that make or break the profitability of an investment property. For many of our clients these all important details fall on our shoulders as the property management company who oversees their properties and in some cases, their profitability.
I wanted to post this message on Friday but something made me wait through the weekend and that gave me a chance to take notice of two properties this morning. Neither property is under management with our company - both are with different companies here in Memphis. They both happen to be on my drive to Starbucks! I pulled over and took two snapshots to use as training examples for our agents and property renovation companies. Here are the pictures I took this morning: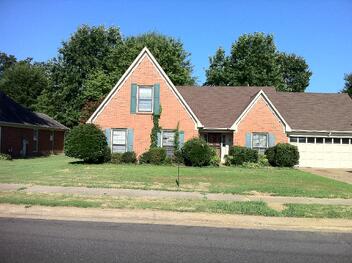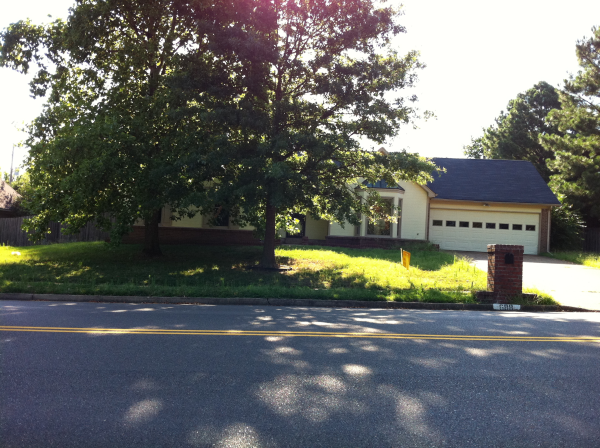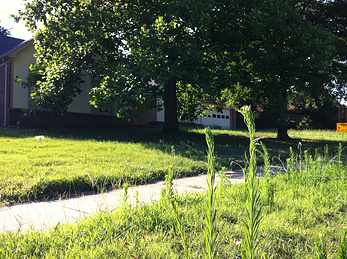 If you look closely at the pictures you see lots of problems with both houses from broken blinds, un-kept bushes, trees so over grown you can't see the house, trash in the yards and grass over a foot tall! Now, here is the real kicker...both of these properties have rents over $1100! More than likely, there is a very big nut for the owner of these properties to cover while waiting on the property to rent.
I do not have the details on either of these properties and for all I know the owners may not want anything done differently. But they are pretty good examples of how paying attention to the details may get a property rented quicker, for a higher rate and to a tenant that will be attracted to working with a top notch management company. If a tenant sees a dirty, over grown yard (and probably just as dirty inside) then they will know the level of pride that company takes in their property. If the management doesn't care, why should the tenant? A tenant/management relationship that starts this way is destined to end badly and will cost the investor money over and over and over.
Isn't it funny how little details can make all the difference!
Here are the numbers for June for Premier Property Management:
Investment Properties rented in June: 51
Average Rental Rate: $ 950
Average Property Deposit: $1,050
We only offer two year leases and require additional deposit and sometimes monthly rental rate for shorter lease:
Number of Properties with 2-Year Lease in June: 46
Number of Properties with less than 2-yr lease: 4
Number of Properties with more than 2-yr lease: 1
Top Zip Codes for closings in June:
38141 10
38115 8
38116 7
38128 7
Out of the 51 rentals, 13 of the properties were being re-rented, while the other 38 were all new additions to the Premier Property Management portfolio. Out of the 13 properties re-rented, 8 of them saw increases over previous rental rate, while 1 remained the same and 4 decreased by an average of $25.
We believe the rental rates in the areas we manage are going up and that our rates are near the top of each area. Nate is currently working on a report for us to present to all Premier Property Management clients on the past three quarters and the changes in rental rates for each of the zip codes that we manage investment property. We will have that for you soon!
Chris
P.S. - We love receiving emails like the one below...We will not always be perfect, but we want our clients to always know we are here working for you!
Hello Chris< (and please pass this on to your father, too, please!)

Thank you so much for your generous offer to split with me the unfortunate and unexpected cost of purchasing a new compressor for Chinaberry! I really appreciate it, especially since I haven't even owned that house for a year, and I've already lost a couple of months of rent due to the prior tenant's unexpected move-out.

Your sense of responsibility to your owners and your integrity is really rare in the industry...no wonder you have the reputation you have! Thank you very much for making my ownership experience with you such a good one!

Best regards,
Barbara Brustein