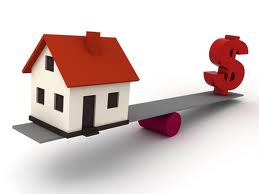 In today's economy, many people feel uncertain about how to invest their money. If they have a little extra money, they hate to leave it sitting around in a low-yield savings account, but they feel wary of the volatility of the stock market and many other investment options. If you are one of these investors, you may wish to consider real estate investment and rental properties for sale as a portion of your portfolio. According to a recent Christian Science Monitor article, "after five years of weak property markets, real estate is starting to look a bit more enticing for investors."
Is it Time for You to Buy Investment Property?
There are many different ways to invest in real estate, and it is a very good time to do so. Indeed, the Christian Science Monitor article points out that "a few trends suggest it might be time to buy. Recent years have pounded prices down in many commercial as well as residential markets. Lower homeownership rates mean more demand for rental properties. And rock-bottom interest rates spell favorable terms for real estate holding companies, where debt is a key expense."
Investors who are not interested in more hands-on investing can buy into a variety of real-estate based funds that operate in a similar way to things like stocks or mutual funds. Other investors really want to buy investment property. What does this mean? In today's economy, with high demand for rental housing, an investor can buy a low-cost residential property, find tenants, and charge fair rent that is still higher than the mortgage payment. If the investor can manage the property well, then he or she can make a profit. People will always need a place to live, so it can be a more dependable source of cash flow than other investment types.
Many people who buy investment property decide to operate on the principle of economies of scale and purchase multiple rental properties for sale. Some investors buy investment property on a large scale and make that their primary source of income, while others choose to just manage a house or two on the side. Are you interested in learning more?
Get your free success package from Memphis Invest today!