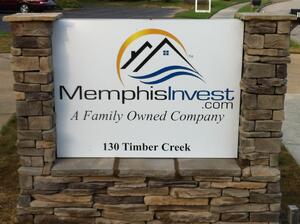 Memphis Invest and Premier Property Management both completed their 1st quarter numbers for 2012 and released the results today. As the market and industry leader, it is important to release relevant and timely information as a barometer for not only our company, but also the investment industry as a whole. With more and more investors choosing to invest out of area, companies that provide comprehensive investing opportunities are providing those services to investors who would otherwise not get involved. These companies also provide a localized economic engine and drive economies by providing stimulus and jobs.
Here are the 1st quarter break downs:
Investment Property Sales
99 Properties purchased by real estate investors
64 Contracts closed funding the 1st quarter
27 Returning investors purchasing additional properties for their portfolios
33 Properties closed by returning investors
26 New investors purchased their first property for their portfolios
31 Properties closed by new investors
Where Memphis Investors Live
97% of investors came from outside the state of Tennessee
19 States were represented by buyers in the 1st quarter
2 countries were represented by buyers in the 1st quarter
23 Properties purchased by California investors
6 Properties purchased by Texas investors
Where Are The Investment Properties Located
37% of the properties purchased were located in 38115 & 38125
15% of the properties purchased were located in Memphis suburb, Bartlett, TN.
5% of the properties purchased were located in Memphis suburb, Cordova, TN
17 Zip Codes were represented with 15 in Memphis and 2 in Dallas
80% of Memphis sales occurred in 7 zip codes
Premier Property Management of Memphis
As of April 1:
1,097 Properties Under Management
ONLY 31 Vacant Properties as of this date
2.82% Vacancy Rate
97.5% of all leases are 2-year Lease Terms
$974 Average Deposit
$904 Average Rental Rate
52% of Properties are re-renting higher than previous rent
34% of all leases are choosing to re-sign for another 2 year term
For Memphis Invest, these are all great numbers and again point more to the team we have assembled than anything else. One final number that has had an enormous impact is the amount of capital that has been injected into the local economy. Memphis Invest spent a little over $2.4 Million int he 1st quarter with local companies including carpet companies, HVAC companies, plumbing companies, local painters, contractors, wood workers, lawn companies, general laborers, etc. These local companies provide additional jobs for other local workers.
A huge 'Thank You' is due form us to all of our clients and from the Clothier Family to all of our staff as well. We are looking forward to an even better 2nd Quarter!