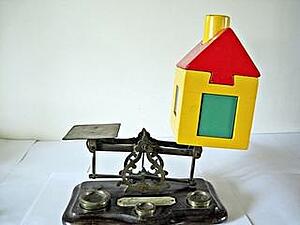 If you are new to cash flow real estate investing, it can be overwhelming to know where to start. If you need a little guidance before committing to a specific type of investment, then ask yourself the following questions to help guide your decision-making process.
1. Am I looking for a short-term or a long-term investment?
If short-term gain is first and foremost in your mind, then the best option in today's market may be a Real Estate Investment Trust (REIT), which is a stock-like fund that you can get in and out of with more liquidity than a physical property.
Some investors who are less risk-averse also see flipping houses (purchasing houses at a low price, remodeling them, and then quickly reselling them for a higher price) as an excellent short-term solution to cash flow real estate, but results depend heavily on the housing market in your area. If it is a longer-term investment that you are looking for, then this is an excellent time to buy investment property while prices are low and the housing market is in an upswing.
2. How much risk can I withstand?
All investments involve some amount of risk. The question is what kind of risk you are willing to take on. If you are willing to accept short-term fluctuations in value in exchange for long-term gain, then any real estate investment is probably a pretty safe bet. But if you want to be able to invest a small amount and pull out at any time, then a REIT may be your best bet. Other investors strongly prefer holding a physical property so that they have something to show for their investment. A physical property can also be improved up or rented out if an immediate sale is not an option. Over time, it is a wise investment to buy investment property if you have the resources to wait the market out.
3. How hands on do I wish to be?
If you like the idea of pushing a lawnmower, hiring a handyman, or showing a potential tenant around your property, then buy investment property that you plan to rent out. If those hands-on activities are less appealing to you, then consider hiring a property manager or investing in something like an established real estate investment group which already has a plan for property management. The least hands-on form of cash flow real estate investment is a REIT.
4. What are my purposes in investing?
Some investors choose to buy investment property and rent out a small group of properties and pay off the mortgages while they are still working in order to create a cash flow business for themselves after they retire. Their short-term goal is simply to come out even until a future date. Others purchase a single investment property to rent out, and charge enough in rent to live rent-free in the other half of a duplex or in one unit of a four-plex. Some investors just want to choose whichever option will make the most money in the short term.
If you are seriously considering real estate investment, then consider these questions to help you determine what type of real estate investment is right for you so that you can make your next move accordingly.
Get your free real estate success package today!