Memphis Invest Hosts 112 Real Estate Investors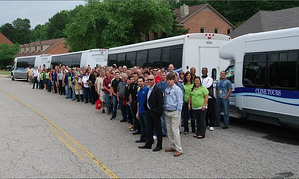 Memphis Invest hosted their annual Spring buying event and property tour in Memphis, Tennessee from May 11th through the 13th and celebrated a new milestone for the company. Hosting 112 investors from 14 states, the company capitalized on recent momentum to throw a huge party and managed to show off some of the assets that make Memphis a leading investor city in the U.S.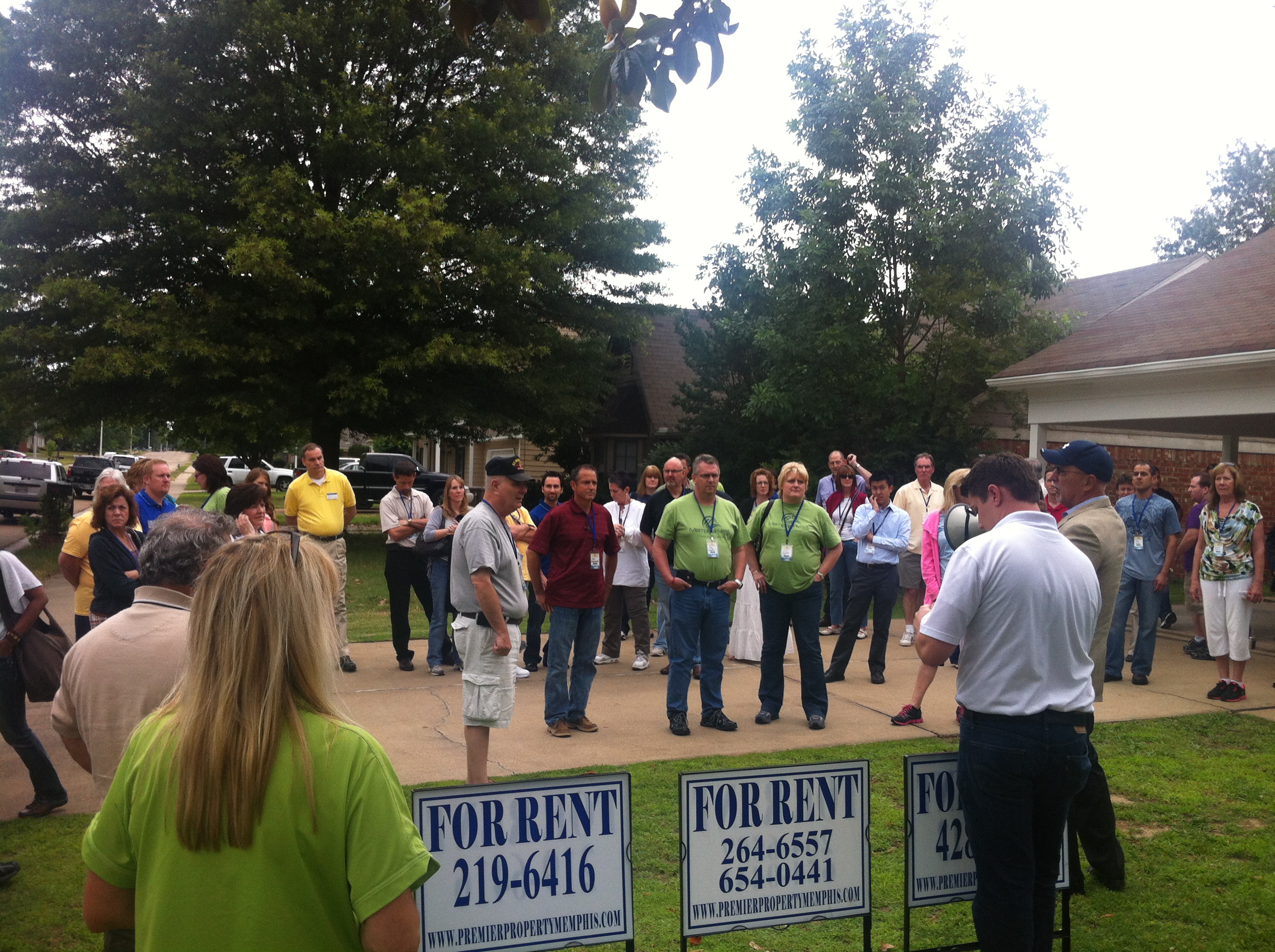 The investors had an opportunity to hear from City Councilman Jim Strickland, both local and out-of-state investors as well as the founders of Memphis Invest, GP and the owners of Fortune Builders, Inc. Education was the focus of the weekend as investors heard about the economic impact of recent moves made by both government and civic organizations and the environment being created by local leaders to continue to entice jobs to the Memphis area. There was an update on what investors need to focus on when selecting cities around the country for investing as well as key indicators to watch when selecting a company to purchase passive investment properties.
After hearing from the owners of Memphis Invest and Fortune Builders, who each highlighted their own portfolios in Memphis, the investors loaded 4 buses to hit the streets of Memphis. After visiting several areas of town to get an idea of the features that have come to signify why Memphis Invest provides the highest quality and consistent performing properties, investors were able to walk through the offices of Memphis Invest and Premier Property Management and get a chance to ask questions from any of the 32 full time staff. It was quite a sight to have 4 buses rolling through streets and unloading 130 investors and staff to walk through completed properties and review neighborhoods!
Memphis Invest, GP Supports St. Jude Children's Research Hospital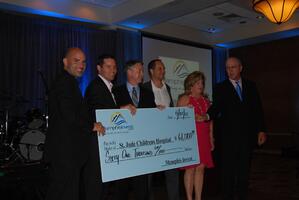 The highlight of the weekend came on Saturday night at a special celebration dinner highlighting one of Memphis' most revered institutions...St. Jude Children's Research Hospital. Current CFO of ALSAC, Jeff Pearson, which oversees the fund raising efforts for the hospital, was present to address the dinner and weave a story of the importance of such a dedicated mission right in the heart of Memphis. It was honor for Memphis Invest and Fortune Builders to make a donation on behalf of both companies to St. Jude Children's Hospital of $61,000 with a possible additional $23,000 to come from sales made that weekend in Memphis. The additional $23,000 in donations will all be made in the name of the individual investor at the time of closing.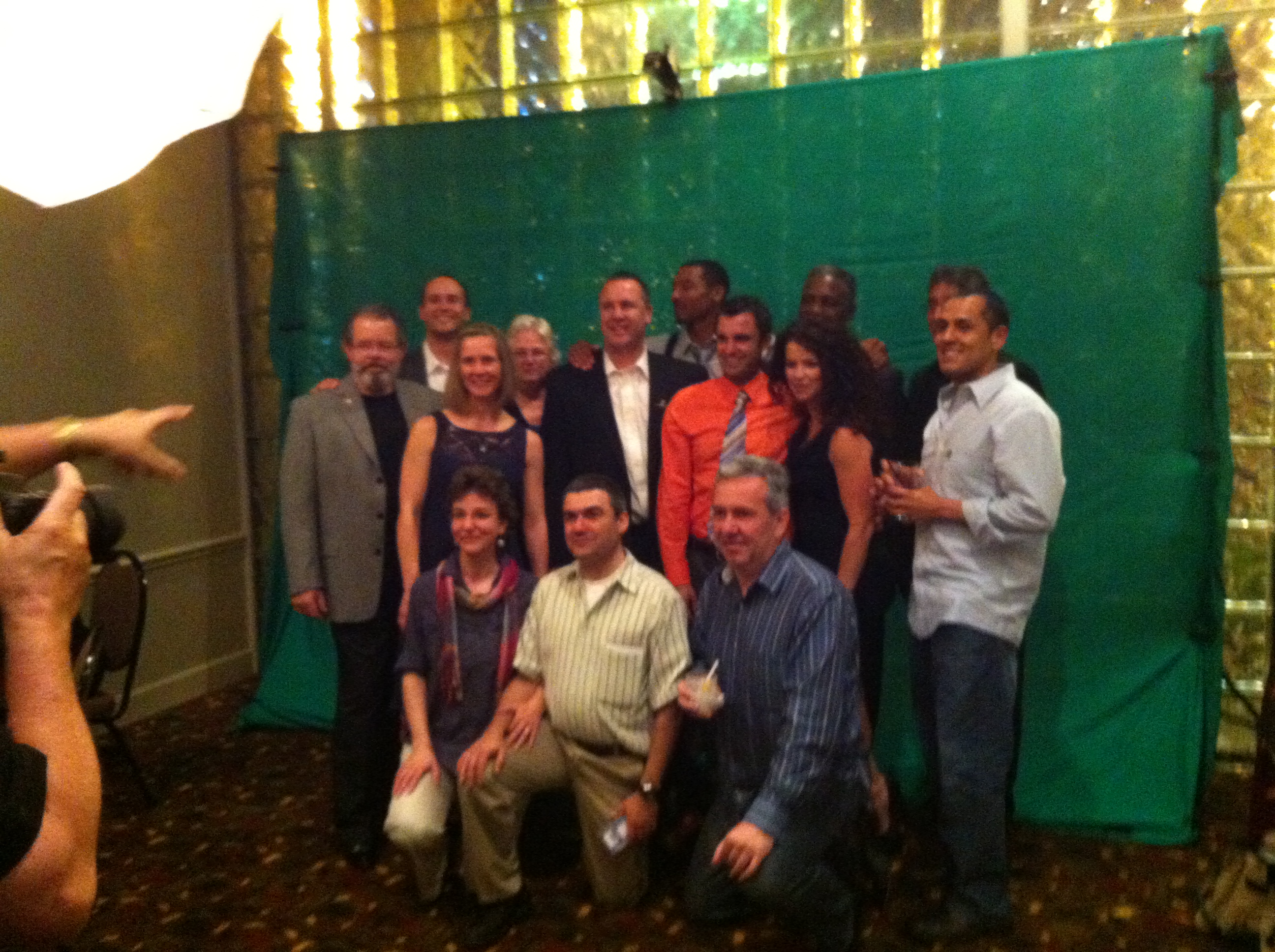 St. Jude Children's hospital is celebrating its 50th year in Memphis, Tennessee and continues to be a major player in the landscape of Memphis. Attracting not only world class researchers and doctors, the presence of St. Jude Children's Research Hospital is a major factor in companies deciding to locate operations in Memphis and a factor in their decisions to continue to grow their operations in Memphis. The hospital and its mission is a cornerstone of what makes Memphis and the people of Memphis special. We are grateful for the presence of St. Jude Children's Hospital and are honored to be able to work with such a fantastic institution truly making a difference.
After dinner and all of the presentations, it was time to have a great time! Filled with live music and 185 of our best friends, the ballroom at the Downtown Double Tree was rocking and we had a great night...and documented the whole thing with a green screen photo booth!
Memphis Invest Prepares For Dallas Home Buying Tour
If it seems like we go from one event to the next...we do! This is the business we love and meeting our clients where they live and where we work is why we wake up each day. For those of you who have been asking when we were going to host a tour in Dallas, here it is. As our second market, Dallas is absolutely exploding and our clients who have already purchased there have found a fantastic market with high quality properties and a great place to diversify their portfolios. You can read all about and even register for the Dallas Property Tour right here.