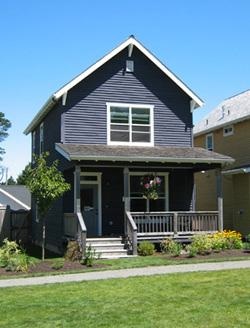 The gradual recovery of the housing market is good news for the economy. It is also good news for anyone interested in investment in rental property. Now is still an extremely inexpensive time to buy a house, and with a slowly improving economy, it is an excellent time to profit from foreclosure investments. In fact, investor interest in purchasing real estate is a primary factor in the housing recovery currently.
According to a recent CNN article, "What's noteworthy is that almost all of April's 4.62 million sales were driven by cash buyers and investors looking to turn properties into rentals, which suggests the recovery can continue even if mortgage lending remains tight, according to Capital Economics."
Basically, foreclosure investments in Memphis make up a large percentage of home sales right now, more so than home purchases by individual families. And more families are choosing high-quality home rentals rather than purchasing their own home while they get back on their feet from the economic crisis.
This is an especially good time for investment in real estate property, because not only are home prices still extremely low, the amount of money that renters are paying for housing is increasing.
According to the same CNN article, "During the first three months this year, the U.S. median asking price for rentals rose by 5.6% compared with a year earlier."
With renters expecting to pay higher amounts in rent, investment in real estate property will become increasingly profitable for investors, especially if you purchase a low-cost foreclosure property and lock in a low mortgage rate now.
If you are interested in getting involved in real estate investment, now is an ideal time to do so. Experts in real estate and property management, such as the Memphis Invest team, can help you to determine whether this investment is right for you.
Learn more about investment in rental property in the hot Memphis market!