According to a recent article in the Wall Street Journal on foreign real estate investors, Americans are not the only investors who see rental property for sale as an excellent investment in today'a economic climate. According to Lauren Schuker, "A new wave of buyers from China is snapping up luxury properties across the U.S., injecting billions of dollars into the country's residential-real-estate market."

Indeed, it is a popular time for individual Chinese investors to purchase real estate in the United States, especially newly constructed high-end properties.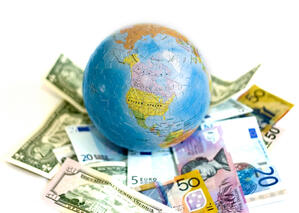 Investment in cash flow real estate has greatly boosted the U.S. housing market in general, but it is not just U.S. investors who are making a difference. Schuker points out that, "Buyers from China and Hong Kong accounted for $9 billion of U.S. home sales in the 12 months ending in March, up 89% from 2010, making them the second-largest group of foreign buyers of homes in the U.S. behind Canadians, according to data released earlier this month by the National Association of Realtors."

What can explain this relatively recent spurt of high investment in American real estate by foreign buyers?
In a nutshell, it was the economic crisis. According to the Wall Street Journal, "Foreign-investor interest in the American real-estate market began during the housing crisis, when plummeting property prices turned the U.S. into an attractive target for buyers around the world."

Despite the short-term instability of the U.S. housing market, investors worldwide saw the economic downturn to be an excellent opportunity for buying high quality cash flow real estate at a low price, to rent out, to inhabit themselves, or perhaps to sell for a profit at a later date.
One investor further explains the appeal of U.S. real estate to the Asian investor: "Because it's becoming more restrictive to invest at home and because Europe is so unstable, the U.S. property market is becoming incredibly attractive to the Chinese. America offers low interest rates, discounted prices and a safe harbor for their money."
Asian investors are confident that the U.S. housing market will offer them a strong return on their investment in rental property for sale abroad, and they see now as an excellent time to invest, before property values begin to rise further again.
Another Asian investor quoted in the Wall Street Journal article outlined the investment strategy of many Asian investors, many of whom are interested in cash flow real estate: "I believe there is a strong desire among Asian high-net-worth individuals to allocate, say, 10% to 25% of their wealth to U.S. assets. Asians have a high propensity and love for acquiring good quality real estate."
Investment in American property is indeed hot for foreign investors right now, and some U.S. government programs are further fanning that flame: "Some developers and real-estate agents are trying to capitalize on government programs that encourage foreigners to invest in the U.S. For example, the EB-5 program makes foreign investors eligible for permanent U.S. residency in exchange for investing at least $500,000 in ventures that create at least 10 jobs in the U.S."

Such investments are often coupled with real estate deals, so that high-end investors can capitalize on their U.S. residency status.
Ultimately, whatever the motivation for investment, the word is out that cash flow property is an excellent investment for today.