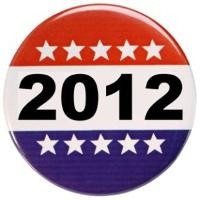 The jury is out about whether the housing market recovery (or lack thereof, depending on your perspective) will have any impact on this year's presidential election. According to a recent CNN Money article, the housing market is showing some significant gains in swing states such as Florida and Nevada, which could certainly play a role in electoral results.
How the Recovering Housing Market Benefits Obama
CNN reports that in Florida, "The typical single family home is selling for 7.8% more than it did a year ago." And in Nevada, "The median price of a single family home in the Las Vegas area, by far the largest market in the state, has climbed 9% over the past year." Basically, homes are increasing in value once again nationwide, specifically in some key swing states. Some pundits wonder whether housing market gains will influence the outcome of the presidential election by improving the situation of many homeowners and demonstrating the effectiveness of Obama's economic policies and the certainty of a slowly growing economic recovery.
However, when you dig deeper into the numbers, foreclosures continue to climb in these same areas and many of the sales are to overseas investors or feeling the influence of large funds buying properties. So the cause of an improving housing market have much less to do with economic policy and much more to do with irrational bidding by two groups who have no "on the ground" interest in the long-term recovery of their investments.
How the Still Suffering Housing Market Benefits Romney
On the other hand, the CNN article reports that "nearly 31% of homeowners nationwide" are in the unfortunate situation of living in a home that is worth less than what they owe on the mortgage, which makes selling a property in order to move extremely impractical and unaffordable for many families. So although many aspects of the housing market are improving, some experts wonder whether swing state voters are likely to vote based on their unresolved problems rather than on any gains that have been made, or perhaps on a perception that the recovering housing market is not gaining momentum quickly enough.
Regardless of your political persuasions or your view on the relative speed of the economic recovery, one thing is clear. The investing climate is perfect right now for investors interested in building a passive income portfolio. With such sustained gains in home prices and continued low interest rates, now is an excellent time to consider real estate investment, before home prices gain too much ground and the fed reserve begins interest rate adjustments. In the current economic climate, a real estate investment in a high-quality, low-cost rental property could bring in a source of reliable income for years to come.