Becoming A Category of One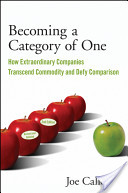 Joe Calloway, a business consultant and best-selling author with a client list that reads like a Who's Who in business...including companies like Coca Cola, Saks Fifth Avenue, American Express, and many more, visited the corporate offices of Memphis Invest on Tuesday August 14th. In a surprise move, his visit was kept a secret from the staff who all assumed that the visitor on this day was an interested investor sitting in on our daily and weekly meetings. They were in for a surprise!

Joe is the author of a number of ground-breaking business books including "Becoming A Category Of One," which received rave reviews from The New York Times, Retailing Today, Publishers Weekly, and many others ---including Memphis Invest!
Memphis Invest has been studying Joe's book since early May, taking a chapter a week and breaking down the concepts he outlines for truly separating yourself from your competition. The book is even subtitled How to transcend commodity and defy comparison. That is what we have been trying to do with Memphis Invest since the day we started!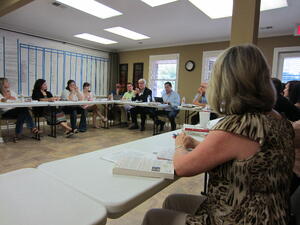 Joe spent the morning visiting each of our meetings from the 7:30 property renovation meeting the 8:00 Contracts & Closings meeting, the 8:30 rental property update meeting and our full staff meeting at 9:30. No one knew who Joe was and the look on their faces was fantastic. It even inspired one staff member to send the Clothiers a personal note later in the day about how she was still reeling from the "Wow" moment of listening to Joe inspire and connect the lessons he has learned to the actions we take daily. I think we can honestly say he may have been as impressed with us and the operation as we were with him.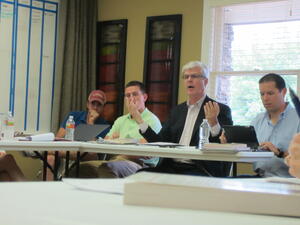 We were really blessed to get to spend about an hour and a half as Joe addressed our staff on the importance of protecting our culture, learning the lesson that improvement is a process not a project, that taking action and learning along the way to improve always gets you further along than not taking action at all, that excellence is a habit not an occurrence and that no matter how well we think we are doing...when their is no one who compares to you as a company, success is your greatest enemy. It was quite a day and we look forward to having Joe back to our offices again in the future and possibly in to address investors at one of our upcoming buying weekends!
Click Below to Learn More About Our Culture!