Norfolk Southern Bets on Memphis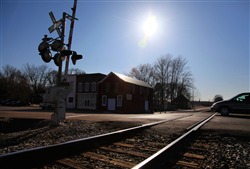 Norfolk Southern Corp. has placed a bet on Memphis and the surrounding areas as a key location for future growth and expansion. With a 380-acre inter modal facility just completed in Rossville, a suburb outside Memphis, the inter modal transfer terminal is in full swing and looking to become a driving force behind industrial development in the region.
It is plain to see how this is going to help Memphis. Not simply in the 6,200 jobs that will be provided by the transport depot and its supporting companies, but also in the assistance it will give to government and civic leaders to attract more businesses and growing opportunities. But how will it help investors? Particularly real estate investors?
The driving force behind housing is and always has been demand and demand is created by jobs. The Memphis economy is built first and foremost on transportation and distribution. According to a recent article in the Daily News of Memphis, Norfolk chose the current location because proximity matters. Proximity to people, proximity to facilities, industrial sites, highways and waterways are a big factor when choosing a site for a complex industrial site like an inter modal exchange. That is why Memphis is so ideal and real estate investors need to take notice of these developments.
Memphis is perfectly situated to be able to take advantage of companies looking for new locations to place offices, distribution centers, manufacturing plants and other facilities. Recent additions to the Memphis business landscape like Electrolux and Mitsubishi as well as the recent Nike announcement about expanding their distribution center in Memphis are great examples of businesses that can be recruited to the area. They are more likely to come to an area because of its proximity and ease of access to transportation facilities such as this one. And when those jobs come, the demand for quality housing follows. If you would like us to send you more articles on the economic happenings around Memphis you can click below!
This is a cycle and one that we are watching very closely here at Memphis Invest. We will keep you up to date on any additional announcements on the jobs front here in Memphis!