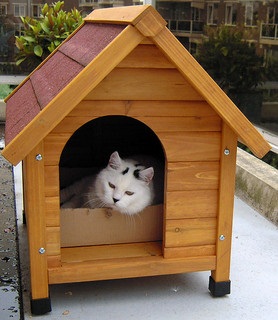 For any investor wanting to get started in real estate investing, it is a dilemma. For others, it is a clear-cut issue. If you own investment property, you may feel hesitant to allow renters to have pets inside, especially if you have dreams of keeping that property pristine over time. You may also want to direct your property management company to no allow pets in your properties if you have a management company in place. However, you may be surprised to find that there are many benefits to allowing animals, and it can even boost your real estate cash flow. A great article from Karen Aho on MSN Real Estate points out the benefits of renting to tenants with pets while also pointing out that some of the 'best" horror stories are often far from reality. The story also highlights one of the few if only studies conducted on rental properties and pets and it found that units allowing pets experienced a longer occupancy term, 46 months, compared to those that openly prohibited pets, 18 months.
The Benefits of Allowing Pets in Your Investment Property
People love their pets and are often willing to pay more for the privilege of having a pet-friendly place to live, such as a home with a big, fenced-in yard, which can in turn boost your real estate cash flow. Two characteristics that Memphis Invest looks for when identifying Memphis real estate include larger homes and fenced-in yards. These tend to be great locations for a tenant that wants to include a pet.
Many pet owners go out of their way to be respectful and responsible tenants, because they want to stay in their landlord's good graces and be allowed to stay in their pet-friendly place. It has also been our experience that prohibiting pets can lead to a tenant that tries to hide the presence of a pet. This can lead to very bad results and is probably the case that led to many of the horror stories that investors hear about keep pets in properties.
In general, widening your base of potential renters is likely to improve your real estate cash flow, because the property will not sit vacant. Many people have pets, so that adds a whole new demographic to your prospective tenant pool. There are plenty of landlords who will flatly deny a tenant due to a pet. If you are a real estate investor or a property management company who allows pets, you have just opened the window to even more prospective tenants and created a defining difference in your properties from others.
Increasing the deposit on a property due to the presence of a pet can absolutely lead to a higher income on the property. Often any damage done by the presence of a pet is covered in total by the pet deposit. If, as the study referenced earlier suggests, tenants with pets stay longer, then an owner can hope for longer occupancy and fewer months with loss of rent and re-rental maintenance. These are two huge positives that have to be on the mind of investors when deciding whether to allow pets.
Things to Consider
If you are still reluctant about allowing furry tenants, then you may wish to consider meeting the animals in question before signing a lease, to get a sense of how calm they are. You might also prefer to put a clause in the lease that specifies only certain sizes or certain types of animals rather than allowing a whole houseful of huskies. At the same time, you can always adjust your deposit due to your comfort level with certain dogs.
Consider what damage an animal could do to your investment property, and charge a pet deposit that can cover repairs, re-carpeting, repainting, or whatever might be necessary. Some landlords and property management companies state from the outset that a pet deposit is nonrefundable. As I stated in the above paragraph, real estate investors can always make adjustments to down payments and make considerations based on the type and size of animal.
If you are interested in learning about how to get started investing in real estate...
We have put together a "Jump Start Package" that we will deliver directly to your door step and your email. It is full of educational material to help you get started investing in real estate and we hope that you find it informative enough, to contact us if we can help!