86% of Customers Will Pay More For Better Customer Experience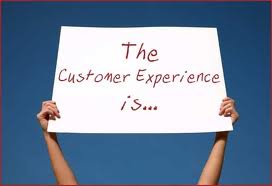 So today I was researching different Memphis real estate terms and I just wasn't finding anything that excited me for the blog. I will definitely have something out tomorrow highlighting some local real estate news with a wrap up of 2012 tomorrow. However, while I was researching, I came across an excellent article in The Daily News from Lori Turner-Wilson, Customer Pay More For Better Experience, and seeing as how we are customer experience fanatics, it grabbed my attention.
Lori is the Founder/CEO of Red Rover Sales & Marketing, and although we have never met, I have been reading her columns in The Daily News for quite a while and following her blog at www.redrovercompany.com. This particular article was really good and it highlighted something that we have understood for a long time over at Memphis Invest. Not that customers will pay more, but that customers put value on more than just price!
The reality is that investors could save dollars in many different ways here in Memphis when they invest in real estate. Buying directly from a listing agent, or doing the work themselves or even hiring out contractors from afar. Investors could probably find a cheaper Memphis property management company. Those are just factual statements on my part and don't really have an effect on how we run our day to day business. Why? Because we have understood for a long time that consumers and especially consumers that are buying investment real estate with our company, are absolutely looking for the best value and price is only one small part of the equation.
Lori's article is built around a study from Oracle called the 'Customer Experience Impact Study" and it highlighted that 86% of customers will pay up to 25% more for a better customer experience. Lori gave some great tips for knowing if your customers are having a great experience and I wanted to point out one that she mentioned and how it relates to us. Memphis Invest has always tracked two significant numbers. Referrals and repeat buyers. These two numbers are critical for our companies growth and they are a very quick way to measure the effectiveness of our customer service and the over all satisfaction with their experience.
For transactions closed in 2012, Memphis Invest closed 64% with existing clients while over 70% of the new clients we developed during the year came from a direct referral. We are so thankful to all of our clients who put faith in us and we are always aware of lower priced opportunities and areas where investors can cut corners and cut costs. To realize that pouring our efforts and resources into creating a fantastic customer experience for real estate investors could have this kind of impact only motivates us to keep driving to be even better!
A great article like this one from Lori Turner-Wilson in The Daily News simply confirms that we are on the right track.
If you want to leave a comment highlighting a Team Member and an experience you have had here at Memphis Invest we would love to share it! Spread a little love below...
Want to learn more about Memphis Invest? Click below and read all about this family-owned company that is now a staple in the Memphis real estate community.