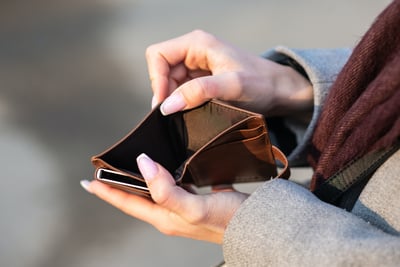 The 28 million Americans hoping to buy a primary residence in 2023 are in for a rude awakening, according to a telling NerdWallet survey. According to the data, these homebuyer hopefuls are looking to spend an average of $269,200 on a home.
While that's no small chunk of change, it falls short of today's median home price by over $100,000. In December 2022, we say the median home price hit $388,100. We haven't seen median home prices down around $269,000 since 2013 – an entire decade away.
To put it lightly, prospective homebuyers are unduly optimistic about what it takes to buy a home these days.
Where's the Disconnect?
The root of this wishful thinking comes down to some misinformation about the state of the housing market. Buyers are expecting lower prices because they don't feel optimistic about the state of the market. We can't blame them, considering how many negative headlines show up daily!
Here's the thing, though: the market isn't necessarily bad. Remember, these things are relative. We're coming off two solid years of unprecedented momentum in the real estate market thanks to equally unprecedented circumstances from the COVID-19 pandemic.
We saw incredibly low mortgage rates, tight inventory, and dramatically increasing demand for single-family homes – both for buying and renting.
Right now, higher interest rates are forcing the market into a slow correction. However, it seems that plenty of would-be buyers are overestimating its impact. The housing market correction is slow, largely due to persistently lacking inventory. While we're seeing a more balanced, buyer-friendly market emerge, it's still very common to see prices soar far above asking in heated competition.
The Affordable Housing Problem
Of course, it's not all about bidding wars and interest rates. There's a serious problem with starter home inventory. Though we've seen a serious drop in the price of luxury listings throughout 2021 to the present, the same can't be said for starters. The data shows that starter prices dipped through 2021 but quickly climbed back up near peak pandemic prices in 2022.
Why is that?
There are several potential reasons, all of which combine to reinforce this trend.
First, we're contending with the aftershocks of the pandemic. Supply chain disruptions caused the cost of material and labor to skyrocket, simply making it more expensive to build homes. A higher baseline cost means a higher baseline asking price for builders to meet profit margins.
On top of that, pandemic demand and low inventory naturally increased median prices. And now that we're wrestling with inflation, it's only natural that prices have ballooned again in response. All of that culminates in some unrealistic expectations for millions of potential homebuyers. Higher prices and higher interest rates both mean a bigger down payment, a larger monthly mortgage payment, and a greater burden on working families.
Thankfully, an up-and-coming investment strategy is poised to relieve significant market pressure: the build-to-rent model.
The Build-to-Rent Revolution
The build-to-rent model is a buy-and-hold investment strategy that provides an alternative for investors accustomed to buying existing single-family properties. Partnering with builders, investors are involved on the ground floor as new communities emerge: communities designed for renter households from the very beginning.
Both residents and investors benefit here. Residents can achieve the same feeling of buying new construction without the obligations and responsibilities of homeownership: No big down payment. Maintenance taken care of. Great communities in emerging, desirable markets.
Investors, likewise, see big benefits. For one, they don't have to compete for existing inventory that may or may not suit their portfolio. Build-to-rent communities are designed for the renter's lifestyle. Materials, layouts, and amenities are designed not only for longevity and minimal maintenance needs, but they facilitate lease renewals, low turnover, and limited vacancies.
That alone maximizes the investor's earning potential.
No, the build-to-rent model will not solve all of the market's woes. It's not perfect. But it is a great opportunity that, at least in part, takes some of the pressure off of a challenging real estate market. Potential buyers can be content with renting a brand-new property that feels, looks, and functions like a real home while investors reap the benefits of intentional design, growing inventory, and meeting serious needs in the housing market.
Join the thousands of investors taking advantage of the best buy-and-hold real estate investing has to offer!