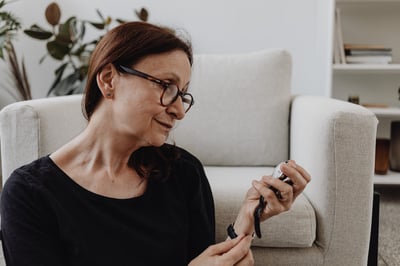 The most successful real estate investors know that you must utilize every advantage at your disposal. One of those advantages is in utilizing a self-directed IRA (SDIRA) to invest. Here's why you, too, should consider using an SDIRA in your real estate investment strategy.
It's Tax-Deferred Investing
Utilizing an SDIRA allows investors to put themselves in a tax-advantaged position. Because your real estate investing is contained to your IRA account, you avoid paying capital gains taxes until you choose to withdraw properties or funds. Most individuals don't plan to do that until retirement. 59 ½ is the magic age to avoid early withdrawal penalties. As you use your SDIRA, then, you'll be able to fully utilize your profits to do the work of investing.
Just remember, your every transaction within the SDIRA – both profits and expenses – are contained within the IRA. You're technically not the owner, the investment account is!
Contained Financials
Investing in real estate can get messy if you don't go in with a very strict financial plan. It's all-too easy to get personal money mixed up with professional income and expenses. That can make things tricky come tax season – and it's why we recommend setting up a separate bank account for investing or establishing a business entity, like an LLC.
As we briefly mentioned, the SDIRA owns your assets – not you directly. That means that all investment-related transactions, whether incoming or outgoing, come from the investment account. This simplifies your finances and creates a clear delineation between accounts. Not only does that makes things easier to track, but it means your investments become a self-funding, passive income-generating machine.
If you sell a property, the proceeds go back into the SDIRA…tax deferred!
You Can Diversify Your Assets
Traditional and Roth IRAs are limited in the types of assets you can invest in. You can only invest in stocks, bonds, mutual funds, and CDs. Real estate is possible to include, but usually limited to REITs, which function more like stocks, rather than SFR investing. Remember, these IRA structures are not self-directed. You may choose individual stocks or from a list of mutual funds or defer to a roboadvisor to choose for you.
A self-directed IRA opens your asset options by introducing what the industry calls "alternative" investments. In fact, SDIRAs can hold just about any type of investment short of collectibles and life insurance! While the investor much be more diligent and proactive to choose the right assets, you have a wealth of options. That means more diversification and lower risk across the board!
You're Building Wealth for Years to Come
There are also some significant advantages to the SDIRA over a traditional IRA when we're talking about the next generation. When you're the beneficiary in a traditional IRA, the rules stipulate that the entire value of the IRA is distributed across 10 years. SDIRAs, however, can utilize "stretch provisions" that allow heirs to benefit from tax-free IRA growth over their lifetime.
When we're investing not only for ourselves but for future generations, the benefits of the SDIRA over more traditional varieties are clear!
Control and Peace of Mind
It's challenging to strike the balance between active and passive investing. Active investing can be treacherous to the inexperienced. It also comes with great time and energy demands. In many ways, you become limited by your capacity. And if we're honest, most of us have ambitions that go beyond what we're able to accomplish single-handedly.
Passive investing allows investors to reap the rewards without intense demands on time, experience, and exertion. But investments can also be too passive – lacking real investor input and direction. You're at the mercy of others, which can be beneficial, but it can also be a disaster!
Investing in rental properties through an SDIRA combines the best of both methods. You, the investor, choose your assets, how they're run and who runs them, and have greater control over the outcome. At the same time, these types of passive investments do leverage the experts. Their help allows you to scale your portfolio efficiently and access opportunities across the country.
After 20 years in the industry, we know how to help investors maximize their investments.
Find out more from an REI Nation portfolio advisor!