The Clothier family business typically buys hundreds of houses each year, and now manages 5,600 of them in Memphis and six other cities for clients who invest as landlords.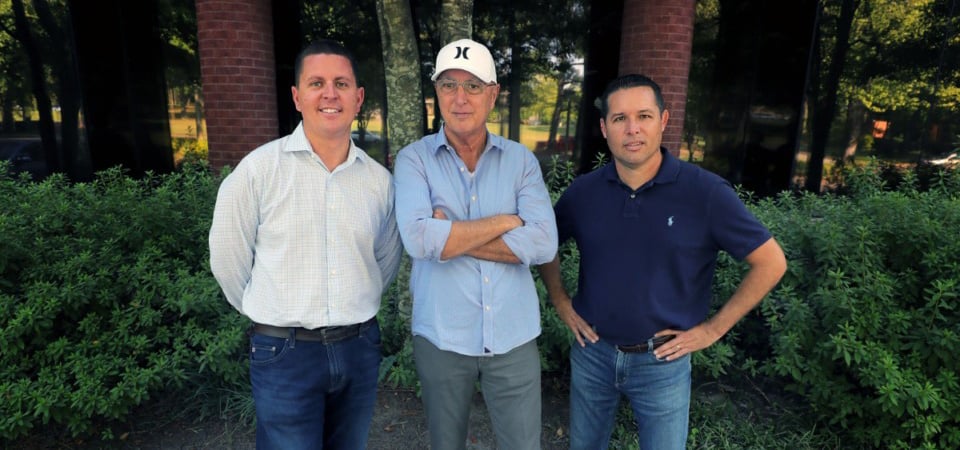 But on Wednesday, Sept. 25, the Clothiers made a different kind of purchase. They closed on one of Germantown's premier office buildings.
The plan is to make 1900 Exeter – also known as the Ezon Building – the new headquarters for their growing business, Memphis Invest. (The name will change to REI Nation next year; the acronym stands for Real Estate Investors.)
Kent Clothier, his wife Sherry and sons Chris and Brett paid $6.1 million to Israeli-based Faropoint Ventures for the 37,275-square-foot building. The brick, two-story structure was built in 1987.
"We had an opportunity to buy a building in Germantown," Kent Clothier said. "We're a fourth-generation family in Germantown. My dad started there in 1982. We live there and the opportunity came up. We'd been looking at that building for many years. Made an offer and negotiated."
Memphis Invest will move from Cordova where it inhabits three of four small office buildings it owns near Agricenter International: 134, 130, 124 and 118 Timber Creek Drive.
The 1900 Exeter building has been 95% occupied with a handful of tenants. As their leases end, Memphis Invest will gradually move in and fill much of the building.
The company will move about 100 employees who work in eight departments: renovation, purchasing, sales, administrative, closing, information technology, property management and customer service.
Memphis Invest plans to spend several hundred thousand dollars renovating the property, especially the unusually large lobby with its atrium and skylight, other common areas and landscaping.
Construction contractor Chamberlain & McCreery, which renovates many of the houses Memphis Invest and its client-investors purchase, will make the improvements to 1900 Exeter, too.
"All this will be redone," Chris Clothier said while pointing to overgrown bushes that block some sunlight from hitting ground-floor windows. "The trees are staying but all the bushes are coming out to create a green area. The canopy will be brought up so it's healthier and you can see the building from the street."
Every week, clients and prospective clients visit Memphis Invest headquarters. The clients will gain more confidence that the Clothiers will keep their rental houses well maintained if the company's headquarters looks good, Chris Clothier said.
The Clothiers are basically telling clients, "I'm going to take care of your house the way I took care of my building," he said.
Faropoint Ventures has gradually been selling off its retail and office holdings in the Memphis area while buying more and more industrial properties.
"We've been growing our industrial transaction business," said Brian Califf, who represents Faropoint as executive vice president at NAI Saig Co.
"Their fund dictated a switch over from where they used to buy office and retail to strictly buying industrial," Califf said.
Faropoint Ventures purchased 1900 Exeter about five years ago.
The building, in need of some updates, may be categorized as Class B, but the location is "Class A," Califf said.
Germantown Municipal Park is directly across Exeter. Nearby are the U.S. Post Office, library, municipal center, Trader Joe's, Whole Foods and many other stores and restaurants.
"For the Germantown core, there's not many multi-story Germantown office buildings it competes with," Califf said.