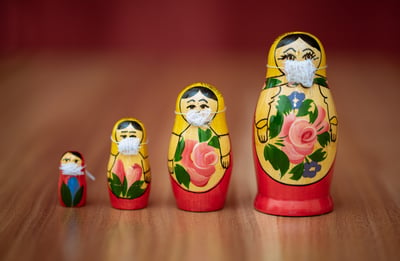 Over the past eight months, the nation has been turned upside down and shaken to its core. While in many respects we hope that these changes are temporary provisions to manage the COVID-19 pandemic, we have to be realistic: some changes aren't going anywhere.
For real estate investors, however, that may not be a bad thing.
Towards the beginning of 2020, many real estate experts predicted turbulent times ahead. After all, the market was long overdue for the next stage of the real estate cycle, and many saw a crash coming. Those same experts, however, could never have accounted for COVID-19 and how it would alter the market forever.
The market changes and changes fast. To take advantage of every opportunity before us, we must be diligent in staying in-the-know!
2 Major Ways COVID-19 Changed the Real Estate Market
Shifting Priorities: Open Market Opportunities
While the mass exodus from metropolitan primary markets to more suburban and rural markets has largely been exaggerated, the trend does exist. People are more concerned now with questions about where they want to live and what they want their homes to be like rather than where they have to be for work or schooling.
This is seen on two fronts: the markets experiencing growth and demand and the types of properties that are "hot."
More and more, we are seeing people prioritize space, amenities, climate, walkability, and quality of life over proximity to certain places and opportunities. This is largely due to the rise in work-from-home flexibility. While in many ways this trend has been a double-edged sword, it sets the spotlight fully on the housing market.
Homeowners and rental residents alike are finding that their housing conditions, locations, and physical space truly makes a difference. This results in a rise in demand in secondary and tertiary markets, particularly in the South. The warmer climate combined with a more "spaced out" feeling and (typically) fewer lockdown regulations is enticing to many. As we've discussed previously, this has caused a surge of demand for single-family properties, particularly among renters who have felt claustrophobic in cramped multifamily housing.
Be sure to check out: Which Real Estate Markets Will Be Hit Hardest by COVID-19 Woes?
Winning Investments Emerge
If there's anything we've seen in real estate as a result of the coronavirus, it's that it's never all the same in real estate investment. The type of properties you invest in matters, and, ultimately, single-family housing comes out on top. Commercial spaces in particular have suffered. Multifamily demand is slipping. Hotels, offices, restaurants, and retail spaces are just trying to keep their heads above water. Vacation properties are on unsteady ground. Multifamily units are feeling a squeeze.
While everyone is experiencing fluctuations — even certain single-family investors have not been immune to losses — it's clear that single-family housing has remained the strongest in face of the upheaval and economic hardships of the market.
As real estate investors look to the future, the big question is this: which investments will serve my portfolio best now and in a long-term strategy? So far, the answer is resoundingly residential, single-family real estate.
What's in the Future for Real Estate Investors?
Waiting for the Other Shoe to Drop
The outlook on real estate isn't necessarily all roses. One of the biggest question marks in the future of real estate (and for investors) has to do with the growing storm of economic troubles plaguing Americans. With COVID relief long-expired and new negotiations in limbo, Americans have struggled to make ends meet amid unemployment and loss of commercial activity.
The Federal Housing Finance Agency extended the foreclosure and eviction moratorium until the end of 2020, where it was set to expire in August. This suggests that they expect and are unprepared for a potential slew of foreclosures. No matter how we slice it, the U.S. economy is in troubled waters. Without relief, it's only a matter of time before these conditions catch up with the real estate market, too.
Despite low mortgage rates and higher lending standards, foreclosures are still likely to be a problem when the U.S. economy is largely at a standstill.
Does that mean real estate investors should back off? No. REI Nation worked through The Great Recession — and opportunities often emerge in unexpected times. When you have an air-tight strategy and proper due diligence, you can find real estate investment success in any market climate.
Security in Wise Partnerships
The most important thing for real estate investors as we move into an uncertain future is the strength of smart partnerships. Many small investors have struggled throughout the pandemic because they lacked the necessary support — in terms of advisors and property managers, especially!
Real estate investors find success when they partner with the right people: those with a history of success in good times and bad. REI Nation is that partner. We worked through the Great Recession and have only gotten stronger since. Our world-class markets are hand-picked for their long-term investment potential. Our property management teams maximize profits through resident retention and careful attention to detail.
Times may be uncertain, but your success with REI Nation is not. Through the pandemic, we have stayed the course and adapted to meet the needs of our residents and investors, minimizing income gaps and unexpected issues.
Don't allow your best financial future to slip away. Partner with REI Nation and build your lasting turnkey real estate investment portfolio!