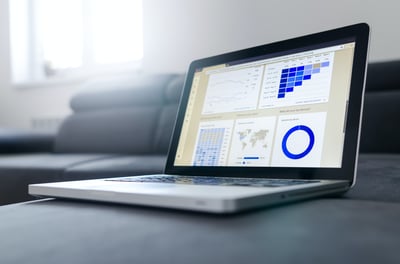 It has been near two months since COVID-19 became a major concern in the United States. Most of us remain in self-quarantine while we try to make our families, neighbors, and coworkers as safe as possible. We don't know how long this will last, nor do we fully see and understand the ramifications of the pandemic — not just the toll on human life, but on our way of living and doing business, our economy, and our future.
At REI Nation, we are doing our best to navigate this crisis with care, compassion, and caution.
That includes caring for our investors as they navigate uncertainty and fear over their investments. Never fear — we are available, whether for a one-on-one consultation with your personal portfolio advisor or here, for updates on that state of the market and investment strategies.
Perhaps one of the larger questions on our minds, as we consider investing in real estate, revolves around market impact. After all, we're in uncharted territory. The last crisis we have to look back on was the 2008 Great Recession. In those times, the majority of markets were impacted in some way or another — but others fared better and bounced back more quickly.
Will the same be true of the COVID-19 crisis?
Factors Impacting Real Estate During COVID-19
Bankrate recently published an article cataloging the most vulnerable real estate markets (and thus, those most likely to be severely impacted) by COVID-19 in the coming months. Certain factors stand out as a common thread between markets, giving us an idea of where — and where not — to invest.
Unaffordability
New Jersey markets seem to be particularly vulnerable to pandemic impact. This is because, in many cases, unaffordability is a real problem. Simply put, buying a home will demand upwards of 40 percent of one's income. When, then, the market experiences distress and home values drop, homeowners are more likely to find themselves underwater with their mortgage.
Unaffordability is also linked to a lack of wage growth. Many markets have struggled with wage growth over the past decade (creating a nationwide unaffordability crisis), but this wage stagnation can also point to economic problems, such as a lack of job growth and industry opportunity.
Vacation and Short-term Rentals
Some of the markets suffering most are "destination" markets. Only one Florida market made the top ten list, but ten counties in Florida are, according to Bankrate, are in a vulnerable position. We have already seen how the pandemic has pumped the brakes on vacation and short-term rentals, such as those marketed through Airbnb.
This may deter future investors from buying properties, as well as average homebuyers who find themselves avoiding more crowded, travel-friendly markets.
Lack of Equity
While unaffordability has fueled vulnerability, we are also seeing that high-growth markets (where home prices have increased exponentially in the recent past) are less vulnerable. This is largely due to the fact that owners have seen an extreme appreciation of their properties since the time of purchase. As such, they have been able to maintain equity even as values drop from their highs.
Be sure to check out: Lessons from Post-Lockdown Global Housing Markets
It is a lack of equity that will hurt owners. This cushion of equity will help owners stay above water with their mortgages. While their property values are not likely to continue on their upward trajectory, it has not inverted the pyramid as we have seen in other markets.
Lack of Economic Growth
We are seeing an unprecedented number of unemployment claims and struggle among small businesses. As such, many Americans (and their markets) are facing trouble. For markets that never fully recovered from the Great Recession, never diversified their economic base, or otherwise struggle with employment rates, the COVID-19 crisis will only exacerbate the issue. A lack of economic growth leads to stagnant home values, rental rates, and wage growth.
What About My Market?
We think it's safe to say that no market will go through the COVID-19 pandemic unscathed. At the very least, we will see a delay in homebuying for the next few months. The markets that are most insulated from coronavirus risk are those that have had even-keeled, diversified economic and real estate basis. A big danger is found in a lack of balance between wages and home prices.
There is also an advantage to markets that have industries that are deemed necessary or still able to operate remotely. By the same token, markets that utilize technology in the homebuying process, such as through 3D or video touring, have an advantage.
While we ultimately do not know where the crisis will take us, we at REI Nation make it a habit — a habit of due diligence — to target markets that have the qualities necessary for long-term stability and profitability.
Learn more about passive investing opportunities with REI Nation...call today!