Planning Your Real Estate Investing Portfolio
Real estate is a great investment. Obvious statement, right?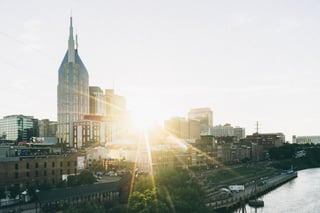 We know that right now, nationwide, it's a great time for investors. The market is growing more stable, home and rental prices are growing, profits ripe for the picking, and it's all-around a great time to get involved.
But hold on! Before you get too wound up and start snatching up properties, we as real estate investors have to understand that planning is an essential part of the investment process.
When should you buy? When should you grow your portfolio? How do you know when to expand and when to wait? There is a lot of nuance to real estate investment strategy, and if you aren't a careful, savvy investor, you could end up in over your head! This is especially true for investors who are going at it alone or with limited resources.
So before you dive in, take a few minutes to read our tips on planning out your investment future.
3 Signs You Should Wait to Buy a Rental Property
You haven't done your due diligence.
What's the most crucial step for any real estate investment deal? Due diligence! If you haven't taken care of it throughout the process, from the very first steps at researching your market down to the property inspection, don't even think about investing!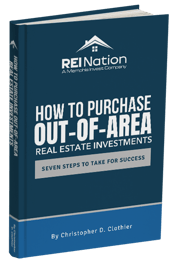 You've got to do your due diligence. If not, you're going to lose money in this business.

If you have not already, download the 42-page e-book that I wrote for investors in this exact situation. It gives you the steps you have to take to
carefully evaluate your investment and make sure you have taken the time and the steps to safely invest. This is a due diligence manual!
You won't have a safety net.
One of the biggest mistakes new real estate investors make is scaling too quickly. They try to buy rental properties before they have the resources to handle them properly. They can't absorb all of the ongoing costs or sudden problems, and as a result, things go south. If you don't have the resources to take on another property yet, don't take on another property. Work on maximizing the profits you have first.
You're buying based on impulse or emotion.
Emotional, impulse purchases are always bad—whether it's a pack of M&Ms or real estate. If you're not in a place where you're making clearly evaluated, objective decisions, you don't need to be buying real estate. Period. If you're buying a property for any other reason that it's proven potential to make you a profit, you have no business buying it. Don't be swayed by other reasoning, and don't try to talk yourself into making a property work when it doesn't!
3 Signs You Should Invest in a Rental Property Now
You have a trusted real estate investment partner.
For real estate investors, one of the best things you can have are people you trust in your corner. Trusted partners—a turnkey investment company, for example—who are vested in your success, helping you along the way, can help you know when to expand your real estate investment portfolio. They'll help make you aware of opportunities and help you plan your next steps as you need them. Having trusted partners in your corner not only put an extra set of eyes on things so that you can have another opinion, but they give you another resource to find the best options for growth.
You have room to grow your portfolio.
If things are going well with your current set of rental properties, if you have maximized their potential, if your income is steady and growing...why wouldn't you grow? It's time to look a new markets, do some research, and see where and how you want to grow. If the stars are lining up in your favor and the numbers check out, don't let fear of the unknown hold you back from your full potential.
The Deal Lines Up Perfectly For Your Portfolio
Truly great deals are rarer now than they were in fresh wake of the last big recession and foreclosure crisis, but they still happen. If you stumble upon a truly good deal—where the numbers check out—go for it! Why wouldn't you? There are times in life where opportunity knocks, and you should just answer the door!
Opportunities are waiting—so take them.
Let Memphis Invest help you get started.