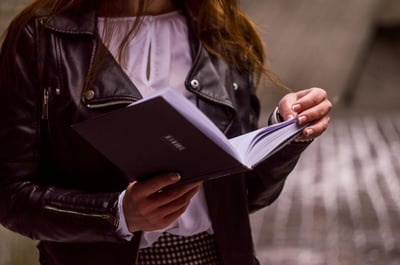 Let's be clear before we go much further here with this article...there is a quote in here from me. I am not a real estate legend, lol!
I do not put myself on the same level as some of the other true real estate legends that I am quoting here. But as a partner in a $100 million annual company managing over $400 million in asset-value for real estate investors...yeah, I think I can include a quote!
Hopefully you enjoy this article and feel free to share some of you favorite quote below.
8 Inspiring Quotes for Real Estate Investors in 2017
The Quote #1
"Dress the way you want, to be Addressed..."

—Christopher Clothier, Partner, Memphis Invest
The Takeaway
I threw this one in after making the statement recently at a real estate event and having so many investors repeat it back to me as a statement that had a huge impact on them. Why? Why did this one statement resonate? Because so many real estate investors view themselves as non-professionals. They are just ordinary, everyday investors and that simply is not true! It takes very little effort to be, act, speak and present yourself as a professional. It will make all the difference in how you are viewed by anyone and everyone you meet with.
The Quote #2
"Ninety percent of all millionaires become so through owning real estate. More money has been made in real estate than in all industrial investments combined. The wise young man or wage earner of today invests his money in real estate."

—Andrew Carnegie, billionaire industrialist
The Takeaway
Carnegie himself believed in real estate as the path to a bright financial future—and he encourages us to start young! If you want to invest and see yourself yielding the maximum reward, you can't wait until you think you're ready, or have an arbitrary amount of money to get started. Don't wait until "retirement age." Just start. Figure out what you need to know, do your due diligence, and go for it.
The Quote #3
"To be successful in real estate, you must always and consistently put your clients' best interests first. When you do, your personal needs will be realized beyond your greatest expectations."

—Anthony Hitt, real estate professional
The Takeaway
Customer service is always priority. Real estate investment is a people business! When you place priority on providing an excellent property and experience for your tenants, you will grow both in reputation and in revenue.
The Quote #4
"Look at market fluctuations as your friend rather than your enemy; profit from folly rather than participate in it."

—Warren Buffett
The Takeaway
We all have a tendency to panic when the market doesn't seem to be going "our way." But really, real estate investors have opportunities in every market condition. It just takes adapting to new conditions and looking new, different opportunities. Find motivated sellers. Ask yourself how this market can work for you. Figure out what you need to do to make money in the now instead of losing it like everyone else who bemoans how things aren't going their way.
The Quote #5
"In my experience, in the real estate business past success stories are generally not applicable to new situations. We must continually reinvent ourselves, responding to changing times with innovative new business models."

—Akira Mori, real estate developer
The Takeaway
In our modern age, technology is always changing. And your situation today is not the same as someone else's! Yes, we can learn a lot from other people's successes and failures, but we can't rely on them to be perfect blueprints. Don't be afraid to try new things, take on new risks, and chart your own course to success.
The Quote #6
"Everyone wants a piece of land. It's the only sure investment. It can never depreciate like a car or washing machine. Land will only double its value in ten years."

—Sam Shepard
The Takeaway
What can we say? Real estate is an investment that will always be here and it will always be reliable. It will always be in demand. You can't beat it!
The Quote #7
"Real estate is an imperishable asset, ever increasing in value. It is the most solid security that human ingenuity has devised. It is the basis of all security and about the only indestructible security."

—Russell Sage
The Takeaway
No matter how the market changes, no matter how it fluctuates, it's going to come back. It will recover in time. Novice investors will jump ship—but you don't have to. Real estate is an asset, period. If you invest wisely, it will stay that way.
The Quote #8
"The house you looked at today and wanted to think about until tomorrow may be the same house someone looked at yesterday and will buy today."

—Koki Adasi
The Takeaway
In this business, agility and perseverance are key. While there is a certain level of caution we must all exercise—due diligence is necessary—you also can't afford to wait around when opportunity is knocking at your door.
What quote of piece of real estate advice inspires you most? Share your favorites in the comments. You might just inspire someone else!
Want more news, inspiration, and tips for real estate investors? Make sure you're subscribed!