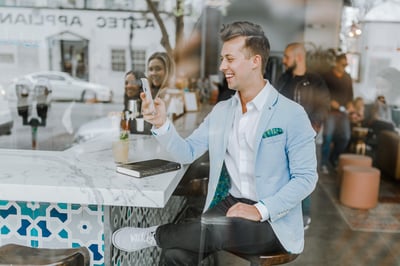 What makes a real estate investor successful? There are plenty of arguments to be made, ranging from knowledge and experience to sheer luck. So much success in the investment world, however, is directly connected to your attitude.
How you think, behave, and approach investing in real estate can be the difference between reaching your long-term wealth-building goals and falling flat on your face. The fact of the matter is that successful investors tend to have qualities in common.
Do you fit the bill?
7 Qualities that Help Exceptional Real Estate Investors Find Success
1. Willingness to Learn
You don't have to be an experienced investor to be a successful investor. While experience helps, it's also something you can leverage. Surrounding yourself with the right team can make up for any lack of know-how on your part. With that said, successful investors are always willing to invest in themselves. They live and breathe real estate, consuming resources for investors from books and podcasts to mentorships and advisors.
They know that the more competent they are, the more informed their decision-making will be.
2. Dedication to Due Diligence
Due diligence is the single most important factor in an investor's success, whether you're active or passive. Due diligence isn't always easy to explain or quantify, but it's the act of taking every step available to ensure your success. That means running the numbers, setting your goals, investigating potential problems, and mitigating risk, among other things. It's your willingness to calculate and manage risk, review all of the information available to you, and make wise, informed decisions.
3. Relationships First
Believe it or not, real estate investment is a relational business. Successful investors are those who are willing to forge meaningful relationships with mentors, advisors, managers, and other team members. These relationships, when properly managed, result in trust and synergy that makes the entire process smooth and efficient.
4. Effective Communicator
Wealthy investors are great communicators. Passive investors need to not only know what they want and why they want it, but they must communicate that vision to their team. You should be able to bring up questions and concerns. Communicating your standards, goals, capacity, and risk tolerance are all key in crafting a portfolio that suits you – where you are and where you want to be in the future.
5. Patience
Investing in real estate isn't about getting rich quickly. You're in the wrong business if that's what you're looking for! Great real estate investors are patient people. They know that their investments need ample time to grow and pay off. They don't worry about the little bumps in the road because their sights are set on the future.
Patience isn't just about waiting for your equity to grow, though. Patience for the investor also means having the will to wait for the right opportunity – not just any opportunity. They're willing to let things take a little longer if it means doing them correctly.
6. Focus
Although passive investors don't have to let real estate become their full-time job, they do stay focused on their investing goals. It's easy to get off track, lured by the newest platforms, emerging models, and market hype. Great investors don't just know what they want, but they've decided how to best pursue the best outcome.
Focus doesn't mean you don't try new things, take necessary risks, or diversify your portfolio. What it means is that you keep your eye on the big prize without getting distracted by what everyone else is doing.
7. Advanced Financial Literacy
It's not likely we need to explain the importance of financial literacy for a real estate investor, but let's touch on it anyway. Financial literacy encompasses both your understanding of finance and your ability to manage your wealth well. It's a broad topic for sure, but its pursuit is necessary. If you know how to manage your money in a wise, disciplined manner, you're going to be better equipped to invest and build wealth. The more you know about tax law, investing, and general money and debt management, the fewer problems you'll run into.
Ultimately, being fiscally wise and responsible reduces your risk. If there are gaps in your financial knowledge, closing them is an excellent place for a new investor to start!
Join the thousands of investors building long-term wealth with the help of REI Nation's portfolio advisors.