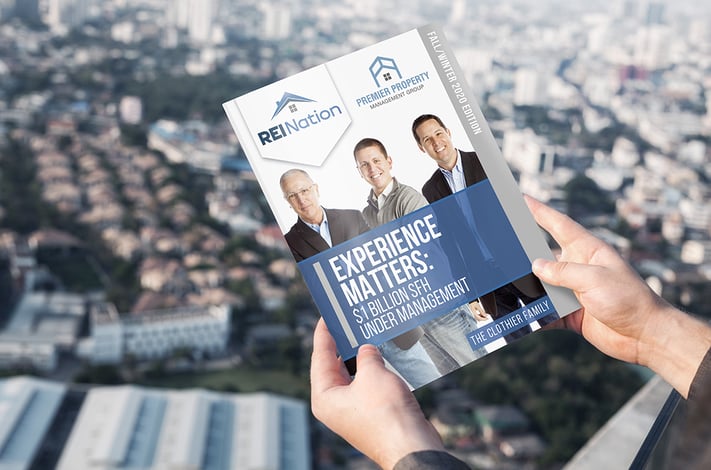 On behalf of the Clothier family and the entire team at REI Nation, as we close out this unprecedented year and move forward to 2021, we wanted to share with you our accomplishments and milestones that we achieved together.
This year was not one that could have been predicted. When the COVID-19 pandemic struck our country and the real estate market suddenly looked rocky, many businesses were not prepared to pivot. However, our decades of experience as thought leaders in the industry equipped us to proactively continue to thrive in the face of uncertainty.
We leaned into our experiences and knowledge and still managed to do well despite the economic downturn. To do this, we made sure to follow through our systems and processes that had always been successful, but were now critical:
Teams were formed to reach out to our residents experiencing financial hardship to assist with payment alternatives and provide information on other relief opportunities.


The Customer Service team spoke daily with our investors to keep them updated on the status of their residents and on the rent collected for the period.


Our rehab and maintenance teams coordinated with our vendors to ensure proper protocols were in place for entering and performing work both in our rehab houses as well as in our occupied houses. Such measures allowed us to continue our rehabs safely as well to continue to ensure our residents' maintenance needs were met in a timely manner.


Our sales team worked diligently with both existing and potential investors to help mitigate any concerns they had during the original financial uncertainty

All of this was performed based on our previous experiences in an effort to proactively address issues and to continue to provide our investors and our residents the best experience possible. We were proactive and the results followed — we collected a significant portion of our rents, our investors were thrilled with their results, our residents were taken care of, and we continued to buy and rehab houses.
In addition, we answered a common request from our investors. For the first time, we are managing properties for our investors with properties outside of REI Nation. If the properties are within one of our eight markets, Premier Property Management and PPMG of Texas are ready to help. More information about this can be found on page 25 of our magazine.
Our markets are continuing to grow as well. This year, we expanded to San Antonio, Texas, and are aiming for Birmingham at the beginning of the new year. The team and I are thrilled for these wonderful opportunities for our investors to diversify their portfolios in exciting new markets with all the characteristics investors should seek.
We look forward to 2021 and the new challenges and accomplishments the year holds. We're committed to providing exceptional experiences now and always, and we thank you for staying with us.
---
Ready to expand your portfolio?
---